Finke, Healthcare Technology Management Leader, Retires from VA
September 8, 2021
Categories: AAMI News, Government, HTM Professionals
After 37 years of distinguished service, Kurt Finke, director of the Office of Healthcare Technology Management (HTM) with the U.S. Department of Veterans Affairs (VA), has retired.
"Simply put, Kurt's leadership to always pursue excellence in HTM is his brand. He leads by example and has always done an incredible job in seeking advancements and recognition for his team. No words can adequately explain the impact he has had on healthcare," said Steve Campbell, acting president and CEO of AAMI. "I won't say the word 'retirement' because I'm confident that you will continue to offer the HTM field a lot in the years ahead. Thanks for everything, Kurt!"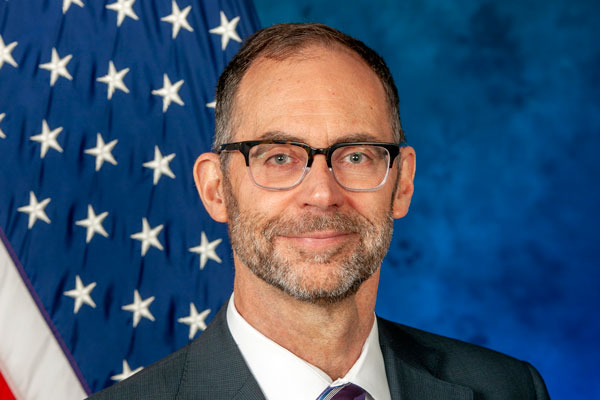 Kurt Finke, U.S. Department of Veterans Affairs

Finke, who joined the VA in 1985, has held multiple positions with steadily increasing responsibilities. He ends his career as Director of the Office of HTM after more than ten years in the role. He has overseen and managed $9 billion worth of medical technology across 18 Veterans Integrated Service Networks. Under Finke's leadership, the VA system successfully transitioned from being a collection of 170 independent HTM departments and engineering teams to 18 integrated regional technology programs who share crucial information and expertise. Finke also reworked the VA's professional development programs, offering guided, web-based learning, practice problems and scenarios, and face-to-face workshops and coaching for the more than 1,500 HTM professionals employed by the VA.

"[VA] staff come out of these programs more capable, more knowledgeable, and better prepared to do their jobs," said Finke, who is also the vice-chair for HTM on AAMI's Board of Directors.
He was chosen as the Veterans' Affairs Biomedical Engineer of the Year in 2011, received the American College of Clinical Engineering Professional Achievement in Management Award in 2012, and was recognized with AAMI's HTM Leadership Award in 2020.
A long-time member of AAMI, Finke has proven to be a valuable source of knowledge and insight.
"Kurt, it has been a pleasure volunteering with you all these years on various AAMI committees and the HTM Leaders Forum," said AAMI Board member Heidi Horn, vice president, Product Marketing-Healthcare, Nuvolo. "Congratulations on your next fun phase of life, and congratulations for creating a superior HTM organization at the VA. You have much to be proud of!"
"I so thoroughly enjoyed serving with you on so many different HTM committees, boards, etc. I knew it was going to be a successful meeting whenever I saw you," added Paul Kelley, AAMIF and director of Biomedical Engineering and Green Initiative at Washington Hospital Healthcare System. "Your work supporting our veterans and never forgetting that it was about them deserves this nations' kudos. You certainly have mine."
Danielle McGeary, vice president of HTM, AAMI and former VA employee, added that Finke should not just be celebrated for his career, but also for his support of colleagues that goes beyond "just work."
"The VA is so lucky to have had you in their organization for so long and we, at AAMI, feel privileged to have you on our Board of Directors. Enjoy your retirement, Kurt and do not ever underestimate the substantial impact you have had on every single one of us and our careers."