FDA Issues Final Guidance for Safer Technologies Program for Medical Devices
By: Fran Kritz
Categories: AAMI News, Clinical, Government, Health Technology Management, Information Technology, Medical Device Manufacturing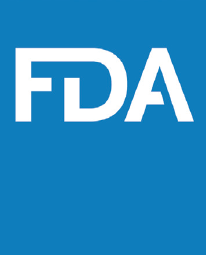 The Food and Drug Administration (FDA) in January published its final guidance on the agency's Safer Technologies Program for Medical Devices (STeP) program. The STeP program is an expedited authorization pathway for products with significant safety benefits for conditions that are less serious than those eligible for the agency's Breakthrough Devices Program, which focuses on conditions that are life-threatening or permanently disabling.
According to the FDA, devices and device-led combination products are eligible for the STeP program if they are subject to review under a premarket approval application (PMA), De Novo classification request or 510(k) premarket notification. The agency said it believes that the STeP program will help patients have more timely access to these medical devices "by expediting their development, assessment, and review while preserving the statutory standards for premarket approval, De Novo marketing authorization, and 510(k) clearance."
If resources permit, FDA plans to have the STeP program incorporate similar features offered under the BDP program for applicants, such as interactive and timely communications, early engagement on Data Development Plans, and engagement with agency senior management.
The FDA final guidance included additional eligibility information. FDA plans to "evaluate the significance of the safety benefit within the context of the overall benefit-risk framework for the particular device and proposed intended use." The agency said patient population, severity of the safety issue, and other factors will be part of the assessment. An example of an eligible device, according to the agency, is a new device that treated a pediatric illness with one intervention, replacing several surgeries.
The program is expected to begin in March.