FDA Exempts Some Devices from Premarket Notification
February 1, 2020
Categories: AAMI News, Government, Medical Device Manufacturers, Medical Device Manufacturing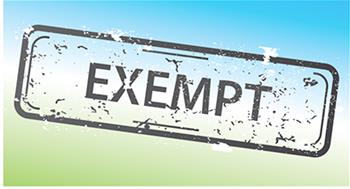 In a final rule titled Medical Devices; Exemptions From Premarket Notification for Class I and Class II Devices, the Food and Drug Administration (FDA) identified several Class I and Class II medical devices for which 510(k) premarket notifications are no longer required.
The rule means that numerous Class I and Class II devices will no longer have to comply with premarket clearance, subject to certain conditions. Some examples include clinical chemistry and toxicology test systems; clinical laboratory instruments; and hematology, pathology, immunology, microbiology, ophthalmic, and radiology devices.
According to the final rule, which was published in the Federal Register on Dec. 30, "exemption from the requirement of premarket notification does not mean the device is exempt from any other statutory or regulatory requirements, unless such exemption is explicitly provided by order or regulation." The final order amends the Code of Federal Regulations to reflect final determinations for these exemptions.
In addition, the FDA wrote that "determination that premarket notification is unnecessary to provide a reasonable assurance of safety and effectiveness is based, in part, on the assurance of safety and effectiveness that other regulatory controls, such as current good manufacturing practice requirements, provide."
The agency also wrote that exempting certain devices from premarket notification "decreases regulatory burden on the medical device industry and eliminates private costs and expenditures required to comply with certain Federal regulations."
Medical device manufacturers can review the final rule document or if any devices with a pending 510(k) application are exempt, by visiting the Federal Register.