FDA Details Future Oversight of AI/ML-Based Medical Software with Action Plan
By: Randolph Fillmore
Categories: AAMI News, Clinical, Government, Health Technology Management, Information Technology, Medical Device Manufacturing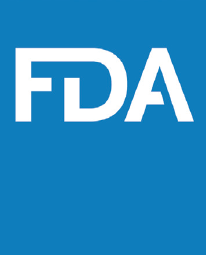 On January 12, the U.S. Food and Drug Administration (FDA) released its Artificial Intelligence/Machine Learning (AI/ML)-Based Software as a Medical Device (SaMD) Action Plan. The action plan describes a "multipronged approach to advance the agency's oversight of AI/ML-based medical software."
AI/ML technology has "the potential to transform health care by deriving new and important insights from the vast amount of data during the delivery of health care every day," while AI/ML-based software has appropriate regulatory oversight so that it "delivers safe and effective functionality," the document reads.
"This action plan outlines the FDA's next steps towards furthering oversight for AI/ML-based SaMD," said Bakul Patel, director of the Digital Health Center of Excellence in the Center for Devices and Radiological Health (CDRH), in a statement. "The plan outlines a holistic approach based on total product life cycle oversight to further the enormous potential that these technologies have to improve patient care while delivering safe and effective software functionality that improves the quality of care that patients receive."
The FDA also expressed an expectation for transparency and real-world performance monitoring that could enable evaluation and monitoring of a software product from premarket development through postmarket performance.
The action plan, which Patel said is expected to evolve over time, was developed in direct response to feedback from a 2019 FDA discussion paper that provided a proposed regulatory framework for AI/ML-based SaMD.
As part of the FDA's action plan, the FDA is having liaisons participate in the ongoing standardization efforts of the AAMI AI Committee. The committee is currently collaborating with BSI to create new risk management standards for AI/ML use in medical devices.
"Outlining good practices specifically for the risk management of artificial intelligence is important because data-driven systems can reach conclusions that subvert human expectations," said Emily Hoefer, senior manager of shared services at AAMI. "The FDA's participation in developing this guidance helps the AI/ML community as a whole ensure patient safety even while staying in compliance with accrediting bodies."
The FDA action plan includes five actions and goals in total:

Updating the proposed framework for modifications to AI/ML-based SaMD through a draft guidance to include stakeholder's feedback to FDA following the 2019 discussion paper and request for feedback.
Encouraging the development of Good Machine Learning Practice (GMLP) and its harmonization along with facilitating oversight through manufacturers adherence to GMLP.
Developing a Patient-Centered Approach incorporating transparency for users and increased attention to how AI/ML-based technologies interact with people, to include users and patients more broadly. The agency intends to hold a public workshop on how device labeling supports transparency and enhances user trust.
Supporting regulatory science methods related to algorithm bias and robustness to include the identification and elimination of biases known to exist in terms of socioeconomic status, ethnicity and race. The work will be done at FDA's Centers for Excellence in Regulatory Science and Innovation (CERSI).
Clarifying Real World Performance (RWP) data, monitoring for AI/ML software, and adopting a total product life cycle (TPLC) approach to AI/ML-based (SaMD).