FDA CDRH Promotes Value of Real-World Evidence for Medical Device Submissions
By: Randolph Fillmore
April 8, 2021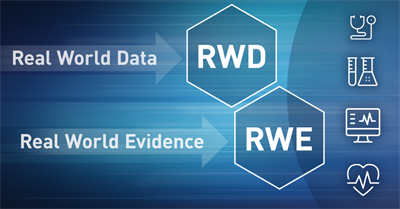 The FDA's Center for Devices and Radiological Health (CDRH) has affirmed the value of using Real World Evidence (RWE) in FDA regulatory decision making, offering a detailed series of examples in a report of RWE usage in premarket and postmarket decisions.
"CDRH strongly encourages the continued and expanded use of RWE to provide new insights into the performance and clinical outcomes associated with medical device use over the total product lifecycle. Manufacturers planning to seek marketing authorization for devices are encouraged to consider RWE early on and communicate with FDA, as needed, to understand how to best utilize the RWE to support the marketing claims," the report reads.
According to a joint statement from CDRH Director Jeff Shuren and Daniel Arthur Caños, director of CDRH's Office of Clinical Evidence and Analysis and Office of Product Evaluation and Quality, advances in the availability real-world data (RWD) (e.g, electronic health records, registries, medical claims, pharmacy data and feedback from wearables and mobile technology) have "increased the potential to generate robust, real-world evidence to support FDA regulatory decisions."
For many medical devices, practical limitations have required alternative approaches to prospective, randomized controlled trials and increased flexibility in trial design and statistical analysis, Shuren and Caños said.
"The real-life performance of a medical product might be more clearly demonstrated through RWD/RWE because a controlled clinical trial often cannot evaluate all applications of a product in clinical practice across the full range of potential users," said Shuren.
FDA's statement suggested that "innovations in medical devices, including mobile apps, have resulted in novel data sources, including the device itself" and that by "unleashing the power of RWE" medical device product development can be accelerated and bring innovations to patients faster" without compromising patient safety."
Looking forward, the agency is working to expand the opportunities for utilizing RWE for different types of medical devices. One avenue highlighted by the statement is the National Evaluation System for health Technology (NEST), which may help in the effort to gather comprehensive evidence of medical device safety and effectiveness and assist in integrating data from clinical registries, electronic health records, and medical billing claims.