FDA Authorizes First AI Device to Detect Colon Cancer
By: Fran Kritz
Categories: AAMI News, Medical Device Manufacturers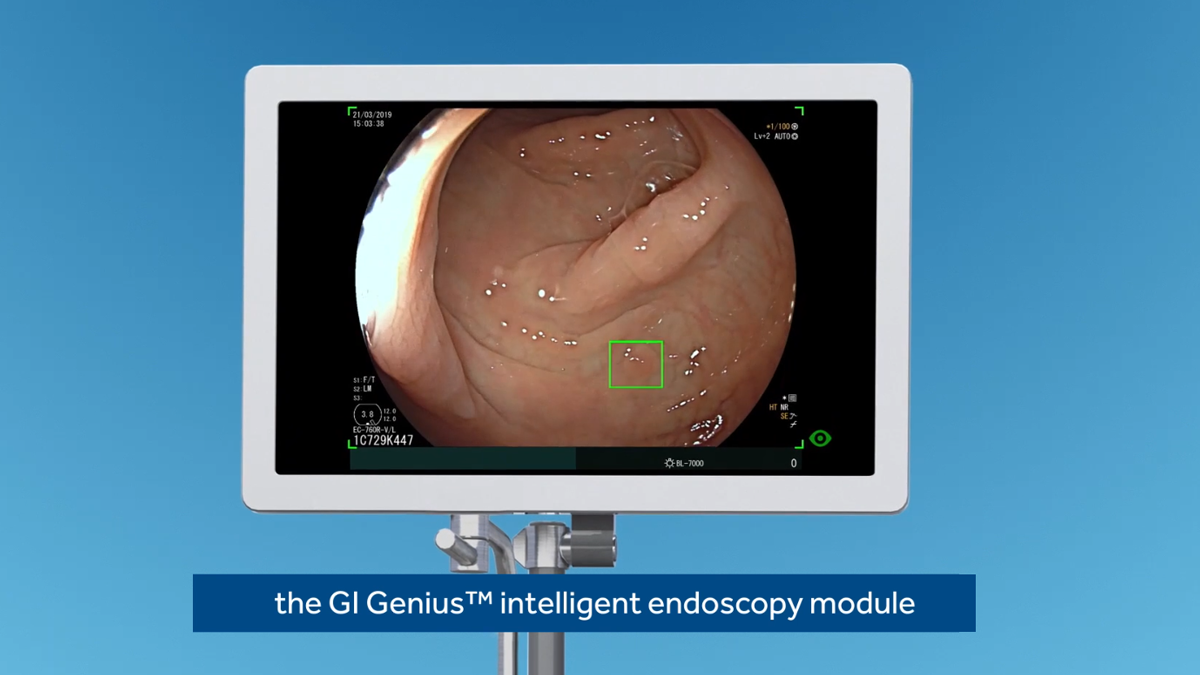 Image courtesy of Medtronic plc

In a first, the U.S. Food and Drug Administration (FDA) has granted premarket authorization to Cosmo Pharmaceuticals N.V. for the GI Genius, for a device that uses artificial intelligence (AI) to help detect signs of colon cancer during a colonoscopy, according to the agency.

The device was approved using the FDA's de novo premarket review pathway, intended for novel devices of low to moderate risk. In an effectiveness study assessed by the FDA, colonoscopy plus GI Genius was able to identify lab-confirmed adenomas or carcinomas in 55.1% of patients compared to identifying them in 42.0% of patients with standard colonoscopy.
"When AI is combined with traditional screenings or surveillance methods, it could help find problems early on, when they may be easier to treat," said Courtney H. Lias, Ph.D. acting director of the GastroRenal, ObGyn, General Hospital and Urology Devices Office in the FDA's Center for Devices and Radiological Health. "Studies show that during colorectal cancer screenings, missed lesions can be a problem even for well-trained clinicians. Clinicians now have a tool that could help improve their ability to detect gastrointestinal lesions they may have missed otherwise."
GI Genius software, developed by Cosmo Pharmaceuticals and
marketed worldwide by Medtronic
, works by using AI algorithms to highlight portions of the colon where the device detects an area of interest. The markers are superimposed on the video from the endoscope camera, signaling to the clinician that further assessment may be needed, such as a closer visual inspection, tissue sampling, testing, or removal. Use of the GI Genius resulted in more biopsies, but there were no adverse events reported with the additional procedures.
According to the FDA, the GI Genius is not intended to characterize or classify a lesion, nor to replace lab sampling for diagnosis. Clinicians using the device determine whether the identified region actually contains a suspected lesion, and then how to proceed.