Emergency-Use Options for Decontaminating Masks, PPE
By: Martha Vockley
Categories: AAMI News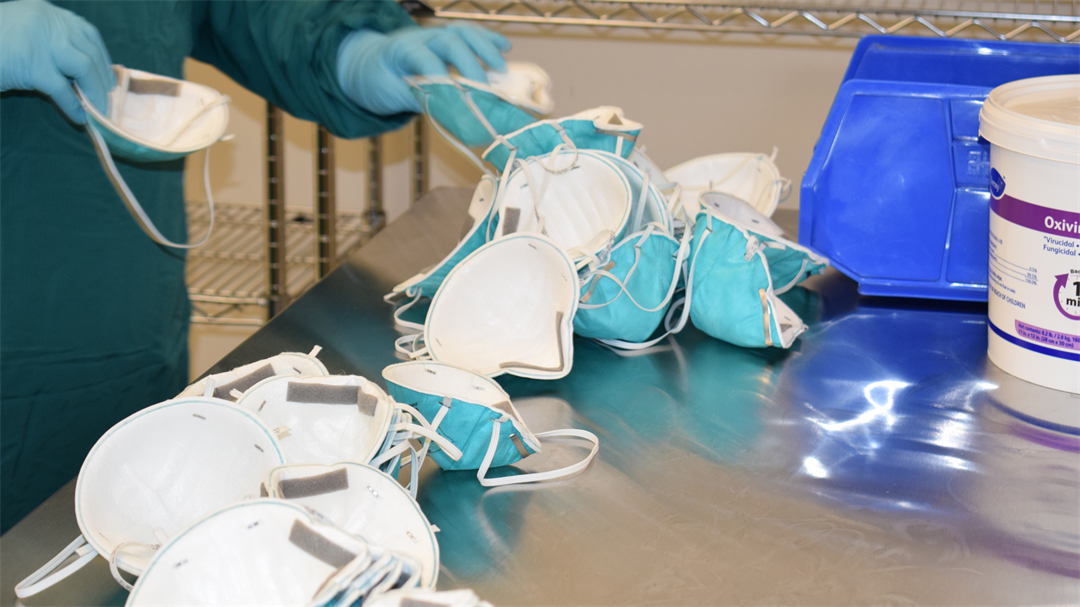 N95 masks are prepared for decontamination and reuse.

As clinicians nationwide continue their uphill battle against a deadly infectious disease, healthcare practices that were once unthinkable are now routine.

Exhibit A: With personal protective equipment (PPE) in high demand and short supply, healthcare systems resorted to reusing disposable PPE intended for one-time, one-patient use only. Now, masks and gowns that used to be discarded in red hazardous waste bins are sometimes worn repeatedly and during care for multiple patients.

Healthcare systems now have options during the coronavirus crisis for decontaminating personal protective equipment (PPE) between uses, thanks to Emergency Use Authorizations (EUAs) approved by Food and Drug Administration (FDA) and strategies from the Centers for Disease Control and Prevention (CDC). Through the end of November, the FDA had issued 22 EUAs for PPE and related devices, most for decontamination methods.


How Duke Raleigh Hospital Decontaminates Masks

The Duke Decontamination System is among those now operating under an EUA. The system, which uses vaporized hydrogen peroxide to decontaminate N95 respirators, originated as a combined effort by Duke University's School of Medicine and Duke University Health System.


The decontamination system at the hospital is set up for efficiency and safety. "Our leadership team had the foresight to construct a separate area for N95s to be processed," Elammari said. Since the N95 reprocessing area is geographically separated from the main hospital, this allows the Sterile Processing Department (SPD) to continue to function at normal capacity. "We utilize two SPD employees—one endoscopy technician, the N95 supervisor, and myself, the N95 manager."
The decontamination system achieves the same level of sterilization as in the SPD—a sporicidal kill level of a 6-log reduction. "The decontamination process is monitored the same as a sterilization cycle, with the use of chemical and biological indicators," Elammari said. Because of this quality assurance, each individual mask can be used by different users after each cycle of decontamination.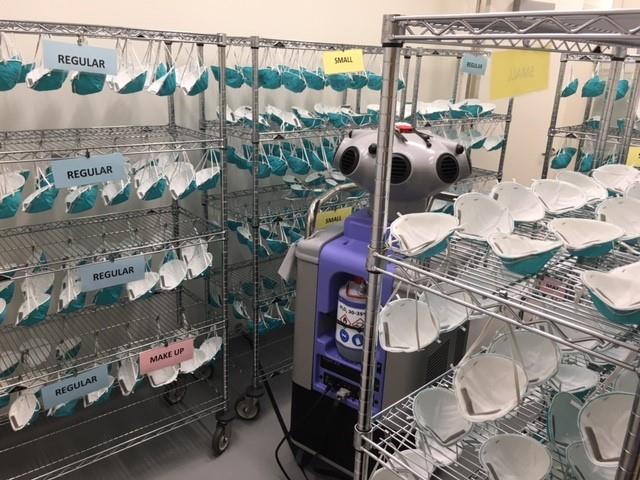 The N95 decontamination room at Duke Raleigh Hospital



FDA-Approved Decontamination Processes and Considerations

The EUAs approved by the FDA to date make use of a variety of methods, including:

Vaporized hydrogen peroxide
Vapor phase hydrogen peroxide
Low temperature sterilization
Moist heat (steam) sterilization
Steam treatment
Supercritical carbon dioxide

Healthcare systems that are only now considering reusing PPE will need to carefully review fact sheets for healthcare personnel and patients, and instructions for healthcare facilities and healthcare providers, that accompany each EUA on the FDA website. Like instructions for use of medical devices, there are important considerations and different protocols to keep in mind.


Decontamination can be done once, twice, or up to three, 10, or 20 times, depending on the particular equipment and method. For multiple rounds of decontamination, clinicians must put a tick mark on their mask for each round of decontamination.
Some processes are intended to be for single-user masks, so clinicians need to write their names on their masks to identify them through multiple cycles. Other companies decontaminate masks intended for multiple users.
Finally, some methods require a period of aeration after processing; others are ready to go immediately once the processing is complete.