Cybersecurity Expert Kevin Fu Joins AAMI Editorial Board
By: Brian Stallard
Categories: AAMI News, HTM Professionals, Medical Device Manufacturers, Sterilization Professionals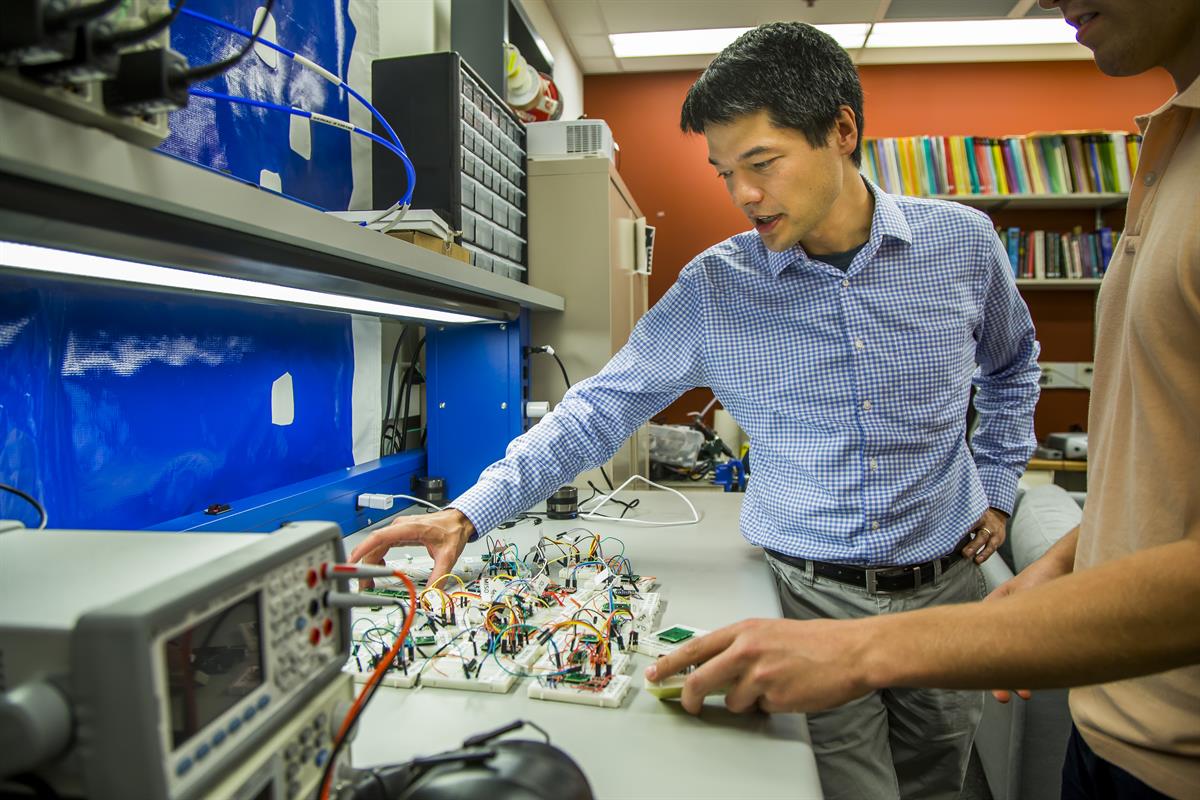 Photo credit: Joseph Xu/Michigan Engineering.

Kevin Fu, a renowned cybersecurity expert, University of Michigan professor, and the FDA's first medical device cybersecurity director, has joined
AAMI's Publications Editorial Board
, where he will advise AAMI's award-winning publications.
AAMI's publications include
BI&T
, (the peer-reviewed journal of health technology and sterilization) and
AAMI News.
Both serve as primary sources of news, practical guidance, research, and analysis for those working in medical device development, healthcare technology management, and sterilization.
"With both the rise of telehealth and the increasing connectivity of medical devices, cybersecurity represents an area of great concern for AAMI's members and stakeholders, as well as a new regulatory frontier. We're thrilled to welcome Kevin Fu as the latest voice to join AAMI's Editorial Board and look forward to him sharing his expertise," said Gavin Stern, MPH, MS, editor in chief at AAMI at director of publication and media relations.
Fu, an associate professor of Electrical Engineering and Computer Science at the University of Michigan (U-M), is also the founder of the Archimedes Center for Healthcare and Device Security at U-M. Fu has served on several AAMI standards committees. In 2020, the FDA's Center for Devices and Radiological health (CDRH) named Fu as its Acting
Director of Medical Device Cybersecurity
, a new position for the agency.
"His academic background and real-world experience paired with sound FDA regulatory approaches make a potent combination to further advance medical device cybersecurity along with innovation and patient safety in a holistic manner," said Suzanne Schwartz, MD, MBA, Director of the Office of Strategic Partnerships and Technology Innovation at CDRH, FDA.
Fu's tenure as FDA Acting Director of Medical Device Cybersecurity has been extended into 2022 and he's already looking forward to a busy year.
"I like to work on unpopular, important topics because that's where the hardest problems are," Fu recently explained in
an interview with Stern
. "If someone says without evidence that something is impossible or too hard, I'll probably try solving it."
Likewise, he has shown enthusiasm for promoting rarely considered or unappreciated ideas for cybersecurity, which will prove a boon for AAMI's Publications Editorial Board.
"You can't simply sprinkle magic security pixie dust after designing a device," he said, adding that manufacturers and end users alike need to "accept that security problems exist, and that threat actors will not follow your rules."
That's why an emphasis on research such as meaningful cybersecurity threat modeling may prove particularly important, he noted, "to reduce the impact of both known and yet-unknown vulnerabilities."