Career Center: Applying User Experience and Design Thinking to Medical Device Design
April 2, 2020
Categories: AAMI News, HTM Professionals
Avinash Konkani, PhD, AHFP, is senior clinical engineer at Beth Israel Deaconess Medical Center, a teaching hospital of Harvard Medical School, in Boston, MA. He serves on different committees of AAMI and ACCE and is an ABET Program Evaluator (PEV).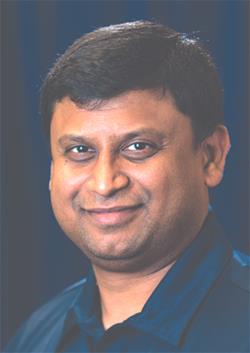 User experience (UX) and design thinking can be applied in every stage of the product design, development, marketing, and postmarket surveillance. UX is critical to make sure the product is designed to meet the end-user's expectations (a "user-centered designed product"). We can apply these same concepts to the medical device industry.
For example, after we purchase an item from Amazon.com, we get an email from the seller within a few days of receiving the item. In that email, the vendor states that "Customer Service is everything to us! We want to make sure your expectations were met for your order." Also, they provide an online survey in that email where you can provide your feedback on your experience from the point you placed the order to the point you began using the product. Do you receive such kind of service when you place an order to purchase a medical device?
Let's take a step back. Even before you place an order on Amazon, you review the comments written by existing users, you review the overall rating of the product, and you can see how many customers have provided the rating for each category of the rating. All these factors help you make an informed decision to purchase the product or not. If Amazon can do this, then why not medical device manufacturers?
I believe that medical device manufacturers can achieve this goal of enhancing overall user experience with their medical devices. For this to happen, leadership must recognize it as a challenge and work to solve it. What do you think?