BMET Apprenticeship Program Greenlit by US Department of Labor
By: Brian Stallard
March 14, 2021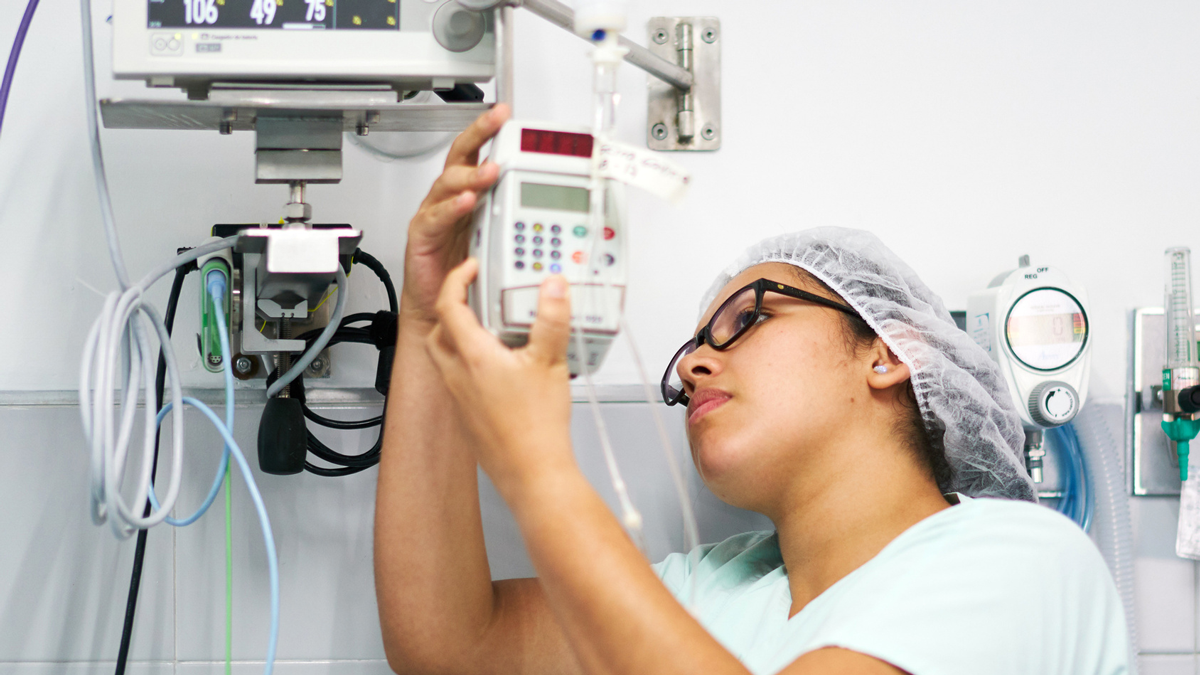 The US Department of Labor (DoL) has approved the creation of a modern apprenticeship program for prospective biomedical equipment technicians (BMET). The new program, launched by the Association for the Advancement of Medical Instrumentation (AAMI), replaces a decades-old curriculum, and is designed to streamline the accreditation process while introducing modern information technology know-how early in a technician's career.
Gaining recognition as a Registered Apprenticeship Program (RAP) with the DoL is an important step because it allows the program to exist on a national scale, while matching employers and apprentices locally. This can help maintain workplace retention rates of up to 94 percent, explained Maggie Berkey, CBET, a senior BMET for Common Spirit Health and a member of AAMI's Technology Management Council, who co-designed the new apprenticeship program.
"The idea is to take individuals practically right off the street, near wherever positions need filling, and train them on the job. They learn from other BMETs with 20 or 30 years of experience while getting valuable hands-on experience, and by the time they're done training, they're ready to go on call," she said. "They already know the policies and safety procedures of the facility they worked at. They know the equipment and customers, and they've had those critical interactions that you can't train for with a textbook!"



The program consists of 4,000 to 6,000 hours of paid, on-the-job training in safety, electronics, anatomy, information technology, and more. Apprentices will study and acquire AAMI's premiere CABT certification for professionals entering the BMET field, a certification in IT Fundamentals, and finally become a Certified Biomedical Equipment Technician.
"With the certification being built right in, you know that this person has at least this minimum knowledge base, that they're teachable, and they have a broad understanding of what their job is and what their responsibilities are," Berkey added. "It sets a bar of excellence for our industry, and that's what we all want!"
For trainees that already have some of the required training completed, an employer can fast track the apprenticeship. Program graduates earn a certificate from AAMI and the DoL, asserting that their training meets a national standard of excellence. Employers cover the expense of training and certification with support from the DoL. In-turn, participating organizations are offered state tax credits for taking on apprentices. The National Apprenticeship Act of 2021, recently passed by the U.S. House of Representatives, may also provide support as soon as early 2022.
This makes participating "a no-brainer" for organizations looking to fill a BMET position, as it saves them the money and time that is normally sunk into an uncertain recruitment process, said Danielle McGeary, AAMI's vice president of Healthcare Technology Management.
"Across the U.S., we're seeing job openings for BMETs not getting filled for eight or nine months at a time, and colleges are being forced to drop their BMET programs due to budgetary constraints," McGeary said. "This exacerbates a problem that healthcare technology management has been facing for the last ten years: a training gap between the county's most senior and soon to be retiring BMETs and the next generation of HTM professionals."
It has been estimated that more than half the existing BMET workforce is over the age of 50. When experienced BMETs retire, they become unavailable to train the next generation of technicians. AAMI's entry-level CABT certification was an important step towards addressing this problem. The HTM Training Guide for BMET Students, Interns, and Volunteers, was then released to help guide in-house training and student programs. The apprenticeship program is yet another step towards a more secure future for hospitals and industry.
The new AAMI program replaces a four-year BMET RAP that was established in the 1990s. Aside from boasting a shorter term, the program has been overhauled to cover new subject matter necessary for modern medical device management. For example, the program now requires trainees to undergo 700 to 1,100 hours of information technology training – an essential focus for workplaces where software, cyber security, and even machine learning is prevalent.
"The program is an open door, offering a great career with no student debt," added Berkey. "Success will be seeing more positions getting filled more quickly, and not just by warm bodies, but by people ready to do the job safely and effectively!"