Being an Expert Witness for Medical Device Cases
By: Jennifer Peters
June 9, 2021
Categories: AAMI News, HTM Professionals, Medical Device Manufacturers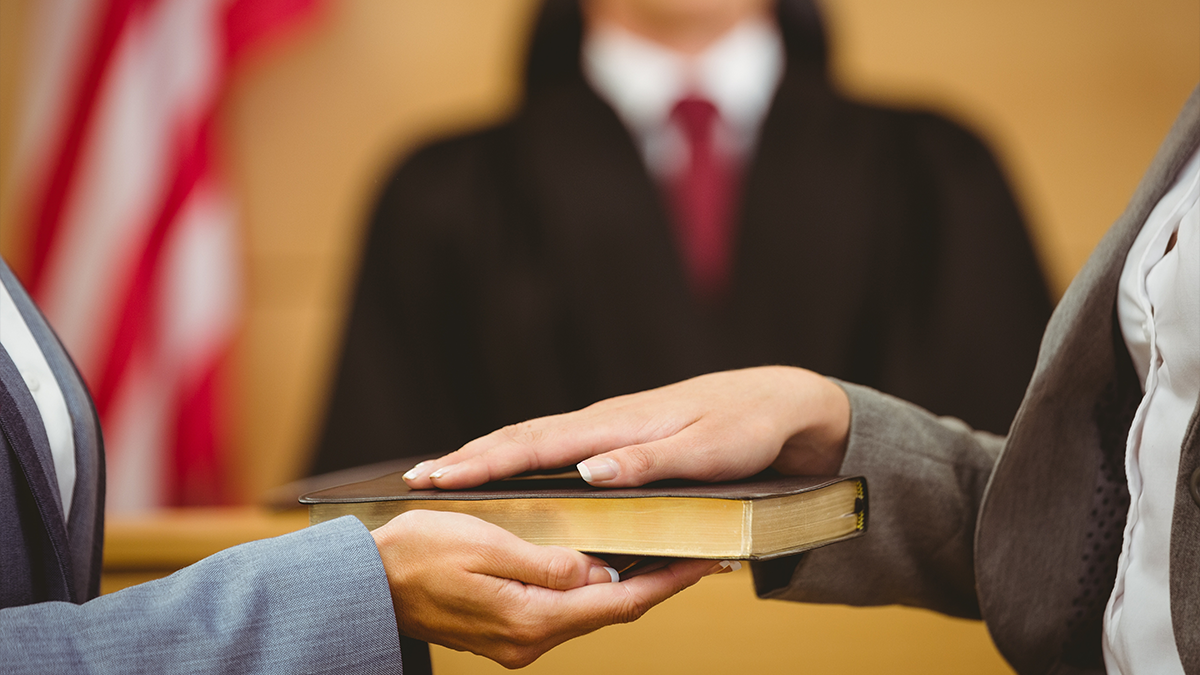 For professionals looking for a new way to help patients, hospitals, and device manufacturers, working as an expert witness in court cases is a unique—and lucrative—option.
Frank Painter, adjunct professor of biomedical engineering at the University of Connecticut, has worked as an expert in the investigations of more than 300 medical device–related incidents. At AAMI eXchange REWIRED, he offered guidance on how HTM and other medical industry professionals can get started as expert witnesses.
Court is "a real adversarial environment," Painter warned future experts, and not just anyone can work as an expert witness.
"You can't just hire someone off the street… to come in and be an expert," he explained. A good witness is "someone who can summarize the data and all the information into teachable points." You need to be a teacher, a technologist, and an investigator. And you need to be "likeable."
While likeability isn't an expert-level skill, having a likeable expert is important to the lawyers hoping their side wins. As Painter explained, "Jurors rely on their opinion of the expert more than the expert's opinion on the [subject]."
Along those lines, an advanced education isn't a requirement to be a good expert witness. While a bachelor's degree is generally desired, advanced degrees are not always vital. "At some point, experience outweighs education in the eyes of many in the court system," Painter explained.
Experience on the stand is also beneficial. If you've never served as an expert witness, one way to get that experience is by serving as a "fact witness." A fact witness is someone who has direct knowledge of the facts of an incident and can tell the judge and jury exactly what happened. For example, if you were in the room when the incident occurred, or have specific knowledge about the device in question, you could serve as a fact witness.
Another way to gain the kind of experience that is valued in an expert witness is by working on in-house investigations at your hospital, such as doing root cause analysis or a failure mode and effects analysis.
Once you're ready to work within the legal system, you'll need to throw your hat in the ring for opportunities. Painter recommends connecting with other witnesses and letting them know you're interested and available to offer your analysis. You can also advertise in legal directories or create your own website to share your availability.
When you're contacted by a lawyer, you'll be asked to work as a consulting expert or a testifying expert. A consulting expert is a third party hired by a lawyer to help investigate what happened and determine whether there's a case. In 70 percent of cases, this is what lawyers really need. Only about 25 percent of cases go to deposition, and fewer than 10 percent go to trial. Painter noted that the majority of his 300-plus investigations were conducted as a consulting expert.
If a case goes to deposition or trial, you'll be working as a "testifying witness."
As a testifying witness, it's important to remember that "you're really working for the court system, not the lawyer, even though the lawyer is paying you," Painter said. Your job is to explain the facts, not give a specific opinion. "That keeps your conscience clean and keeps your reputation intact," he added.
And don't be afraid to say "no." If there's something you don't know or that's outside your realm of experience, be honest and transparent. As Painter noted, "Your reputation is all you have."