Announcing 2021 Members to AAMI HTM Leadership Groups
June 22, 2021
Categories: AAMI News, HTM Professionals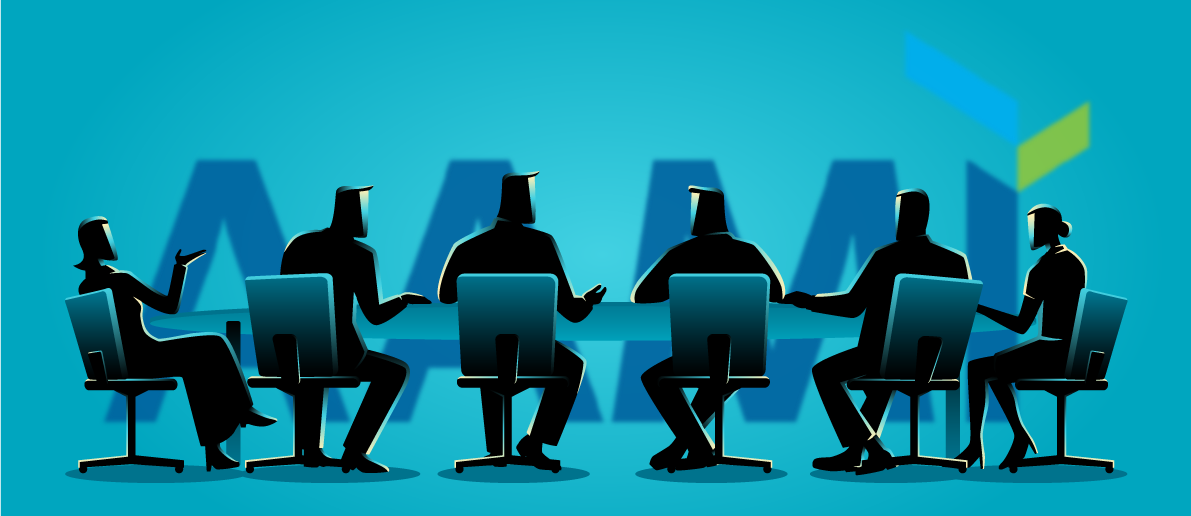 Seven AAMI members and leaders in the healthcare technology management (HTM) space have accepted roles on the Technology Management Council (TMC) and the Healthcare Technology Leadership Committee (HTLC) for a three-year term.
"I'm excited to start working with these leaders in the TMC and HTLC," said Danielle McGeary, vice president of HTM, AAMI. "These are AAMI members who go above and beyond for the HTM field, offering their time, expertise, and passion to make the healthcare technology space better for everyone!"
AAMI's TMC is an influential committee of HTM thought leaders working with McGeary to advance and support the field. This committee represents the interests of biomedical equipment technicians, clinical engineers, and other HTM professionals.
AAMI's HTLC is an advisory committee of experienced HTM thought leaders seeking to develop the next generation of HTM leaders by nurturing leadership skills among HTM professionals and advancing the professional interests of HTM managers.
The following members will begin their three-year terms after the TMC's next quarterly meeting on June 29 and the HTLC's next quarterly meeting on June 30, respectively.


Joining the TMC:
Rudy Flores, South Texas Regional HTM Program Director at Universal Health Services
Flores joins the TMC with 27 years working in the healthcare industry under his belt. A certified CBET since 1995, Flores is familiar with the difficulties that his staff and shops face daily and brings new ideas to improve HTM department efficiency to the table.


Krishna Govindarajan, HTM Consultant at DK Medical
Govindarajan is an independent medical device quality and regulatory professional with more than 25 years of experience in the digital health technology space. She plans to harness her in-depth knowledge of the medical device industry to help improve the safety and effectiveness of the HTM profession.


Axel Wirth, Chief Security Strategist at MedCrypt
For the past 12 years, Wirth has focused his career in the health technology field specifically on healthcare cybersecurity and the unique challenges that come with making medical devices a secure and effective part of the Internet of Things. He seeks to work with AAMI and the TMC to change the imbalance between vulnerable technologies and the tools and know-how available to keep them secure.
Joining the HTLC:
Ali Youssef, Director of Medical Device and IOT Security for Henry Ford Health System
A specialist in medical device security and digital health with more than 20 years of experience, Youssef sought to join the HTLC to mentor future leaders for the HTM field. Through cross-training, he intends to help build crucial bridges between the increasingly overlapping fields of HTM and health IT.
Andrew Ulvenes, Vice President of Clinical Technology & Cybersecurity for Kaiser Permanente
Self-described as a professional with "relentless customer focus," Ulvenes' priority is patient safety. He is joining the HTLC to help pave a clear path for HTM leaders in a changing healthcare technology landscape, as more effective HTM departments, he reasons, leads to a safer patient experience.
Ivan Joyner, HTM Team Lead for Anaheim Regional Medical Center
After more than 30 years working in the healthcare technology field, Joyner has spent the last seven mentoring the next generation of HTM professionals. Now, he hopes to have an even larger impact on the future of HTM by helping to develop the next generation of HTM leaders.
Michael Angel, Director of HTM COE for Sodexo
During his more than 21 years of experience in the healthcare technology industry, Angel has worked to educate students in how they can best leverage new knowledge to launch promising HTM careers. Until now, these efforts have been limited to local colleges in places he has lived. By joining the HTLC, Angel aims to grow the "HTM family" and help ensure it continues to have effective leadership.