AAMI Response to GI Societies Joint Statement on ANSI/AAMI ST91
By: AAMI
June 1, 2022
Categories: AAMI News, Medical Device Manufacturers, Sterilization Professionals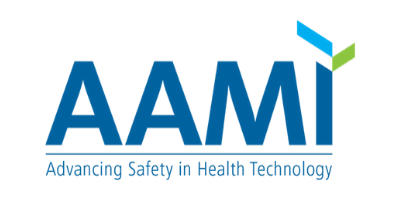 Patient safety is paramount across the healthcare field and is one of AAMI's core values.
In March 2022, AAMI published ANSI/AAMI ST91:2021, Flexible and semi-rigid endoscope processing in health care facilities, which was the culmination of more than five years of work including an in-depth analysis of published evidence by a dedicated and diverse working group. The working group included medical device manufacturers and other industry representatives, regulatory and government agencies, academicians, individual clinicians, and representatives of clinically focused professional organizations.
A joint statement critical of ANSI/AAMI ST91:2021 was since published by a number of GI Societies*.
Many on the working group were dismayed that the GI Societies' statement misrepresented the content of the standard itself numerous times and contained basic factual inaccuracies. Even more concerning was that the statement further criticized the overall development process.
As an ANSI-accredited standards development organization, AAMI established and adheres to the following principle from the AAMI Standards Program Policies and Procedures:
Consensus means substantial agreement has been reached by directly and materially affected interests. This signifies the concurrence of more than a simple majority, but not necessarily unanimity. Consensus requires that all views and objections be considered, and that an effort be made toward their resolution. Consensus is achieved when individuals and organizations having a direct and material interest in a standard achieve substantial agreement according to the judgment of the AAMI Standards Board. Consensus does not require that all objections be withdrawn.
This transparent, open, consensus-based process is typical for standards developing organizations in many industries and aligns with the ANSI Essential Requirements. As noted in the GI Societies Joint Statement, the process functioned exactly as designed by considering and, in many cases, incorporating the views of the GI society representatives.
The final language of ANSI/AAMI ST91:2021 was strengthened by the expression of viewpoints from all who participated in its development, and AAMI thanks all members of the working group for their contributions.
AAMI strongly affirms that ANSI/AAMI ST91:2021 prioritizes patient safety, accurately represents available data and research, and adhered entirely with AAMI's rigorous, accredited, and consensus-based standards development process.
*American Association for the Study of Liver Diseases, American College of Gastroenterology, American Gastroenterological Association, American Society of Colon and Rectal Surgeons, American Society for Gastrointestinal Endoscopy, Society of American Gastrointestinal and Endoscopic Surgeons, Society of Gastroenterology Nurses and Associates


Media Contact:
Gavin Stern,
gstern@aami.org
, 1-703-647-2781