AAMI Member Companies Pulled Out All the Stops for Pandemic Response
By: Martha Vockley
January 26, 2021
Categories: AAMI News, Clinical, Health Technology Management, Sterilization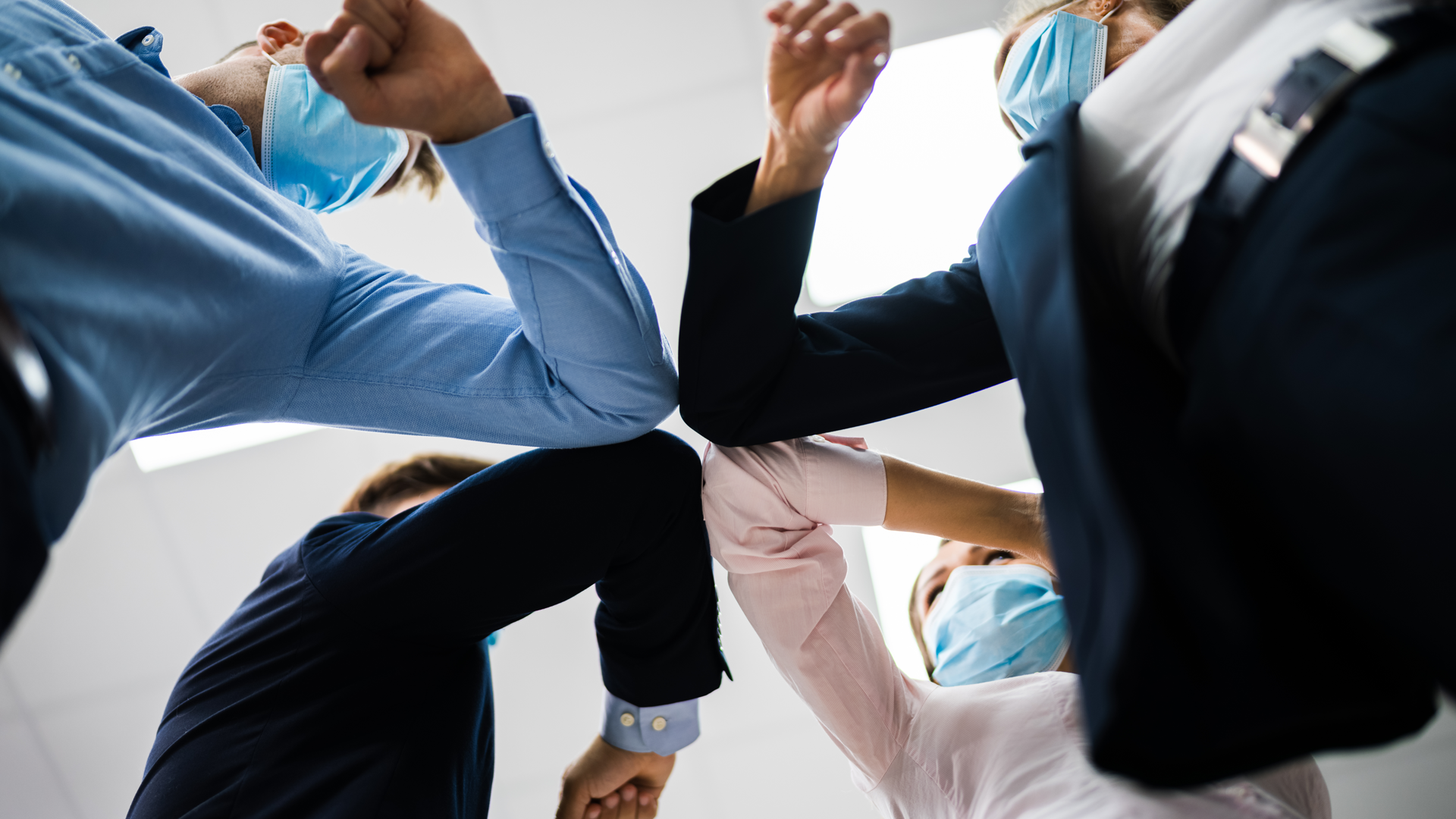 Like all of us, AAMI member companies were blindsided by COVID-19. But they pivoted quickly from their business plans, collaborated with competitors, and mobilized to ramp up production of critically needed medical devices and supplies—all while keeping employees safe. Here are highlights of some member company efforts:

"Our biggest response was for personal protective equipment—procuring it, getting it where it was needed—all the gloves, gowns, and face masks," said Alberto Paret, director of global sterility assurance, sterilization, and microbiology at Cardinal Health. In addition to PPE, Cardinal Health manufactures, sources, and distributes more than 2.5 billion medical products—including medical devices, consumer healthcare home medical equipment, over-the-counter products, and surgical kits (for which the market declined considerably due to reductions in elective surgeries)—and pharmaceutical products.

"Manufacturing didn't stop. This is the incredible part about all of this," Paret said.

To keep workers safe, the company implemented safety precautions in manufacturing facilities at the outset of the pandemic, in accordance with guidelines from the Centers for Disease Control and Prevention and the World Health Organization. This effort included quickly validating hand sanitizers for safety and effectiveness and ensuring a regular supply at manufacturing sites.

"Then the rest of us working from home continued where we left off, working long hours trying to get products into the field," Paret said. "For me, I started working closer to more people than when I worked in the office. I never thought that the pandemic would create something like this. There was more unity. People started figuring out how to make sure that our business would not be impacted from a customer perspective—that the customer would still have that product when they need it. The demand at the hospitals was incredible."

"Most of our factories were wearing face coverings in the manufacturing areas, but this forced the requirement of face coverings within all areas of the facility," said Jeffrey Peltier, sterility assurance director at Cardinal Health who supports several sites, mostly outside of the U.S. "This was particularly challenging in the cafeteria and in the restrooms. The supply of face masks was generally available, and the mandatory requirement demonstrated success with very few incidences of COVID diagnoses."

This month, the Ohio Department of Health selected Cardinal Health to support COVID-19 vaccine distribution. The company also donated 2.2 million surgical gowns to the Strategic National Stockpile for use as PPE.

Abbott developed eight COVID-19 lab and rapid tests, ramping up capacity to 50 million tests a month in U.S. facilities since August. Recently, the Food and Drug Administration (FDA) issued an Emergency Use Authorization (EUA) to Abbott for a virtually guided, at-home rapid test for detecting COVID-19, called BinaxNOW, that delivers test results within minutes. The company expects 30 million at-home tests to go out in in the first quarter of 2021, with an additional 90 million in the second quarter. Abbott and its foundation, the Abbott Fund, also is supporting relief efforts globally, with millions in funding and products to partner organizations, communities, and families.

GE Healthcare doubled its production of ventilators when the pandemic began, then doubled it again in March by partnering with Ford Motor Co. to produce 50,000 ventilators in 100 days. Working in China early in the pandemic, the company invented CT in a Box, which was "a great innovation designed to separate the technology operator from the patient for safety reasons," said GE Healthcare CEO Kieran Murphy in a Q&A on the company's website. Throughout the pandemic, GE Healthcare has provided hospitals and clinicians with events, education, knowledge, and resources on how to manage patient care, from diagnosis to prognosis, treatment, and recovery.

Johnson & Johnson activated its business continuity plans for its medical device, pharmaceutical, and consumer sectors to manage unprecedented logistical challenges in global supply chains. This includes maintaining critical inventory at major distribution centers away from high risk-areas and working with external suppliers. To support frontline workers, Johnson & Johnson and its foundation committed $50 million to assist doctors, nurses, midwives, and community health workers treating patients around the world. The company is also in clinical trials for a COVID-19 vaccine candidate.

Medtronic increased ventilator production five-fold in just a few months, from 200 a week to over 1,000 a week in June. The company published open-source design specifications for its portable, compact ventilators, which were downloaded more than 200,000 times within the first few weeks, and formed new collaborations with Intel, Foxconn, SpaceX, and others to meet the global demand for ventilators. Medtronic also accelerated virtual and remote innovation to reduce exposure to the virus, including new remote management capabilities to adjust ventilator settings away from the patient. The company also donated $18.5 million to COVID-19 relief efforts in partnership with the Medtronic Foundation, part of a larger pledge of more than $36 million.

Siemens Healthineers has developed a quantitative COVID-19 test to measure neutralizing antibodies, which can be used to measure the effectiveness of vaccines. The test has achieved CE Mark, and the company has applied for an EUA from the FDA. Since the pandemic began, Siemens Healthineers has developed antibody, antigen, and molecular tests for the virus, and offers a portfolio of diagnostic tests to aid patient care. The Siemens Foundation, Siemens Healthineers, and Siemens employees have donated more than $5.4 million to address the pandemic in the U.S.

How has your company stepped up during the pandemic? We'd like to hear from you! Email your stories to gstern@aami.org.