AAMI Exchange to Offer Several Sessions on Sterilization
April 1, 2020
Categories: AAMI News, Medical Device Manufacturing, Sterilization, Sterilization Professionals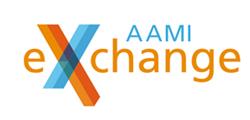 For the second year in a row, the AAMI Exchange will offer a special education track for sterile processing. During the Exchange, which will take place June 12–15 in New Orleans, LA, attendees will find a wealth of sessions that focus on several different aspects of the field.
"Today's sterile processing departments are faced with increasingly complex processes and procedures that are essential for patient safety. The continuing education offered at the AAMI Exchange provides a wide range of programming options for our colleagues who work in this critical environment every day," said Walt Rosebrough, president and chief executive officer at STERIS Corporation and a member of the AAMI Board of Directors.
Planned sessions for the sterilization track, which is sponsored by STERIS, include:
Strengthening Communication between the Central Sterile and HTM Departments
In this research-based session, attendees will learn what the healthcare technology management (HTM) community would like the central sterile (CS) community to know, and vice versa. Enhanced working relationships between the departments will result in improved coordination and better patient outcomes.
Overcoming the Challenges of Extracting Samples from Flexible Endoscopes for Verification
Extracting samples for cleaning verification testing and for microbial surveillance testing from a reusable flexible endoscope poses two main challenges: 1) Extraction efficiency is hampered because the endoscope cannot be damaged or otherwise altered, and 2) Contamination of the sample during recovery, particularly bacterial contamination, is exceedingly difficult to prevent in the clinical environment. Presenters will review these challenges and describe a novel approach, using a closed-loop method, to address them. Data demonstrating the efficacy of such a method will be presented.
Meeting the Demand for Qualified, Competent Sterile Processing Staff
During this session, presenters will describe the core benefits of a harmonized and collaborative approach to creating a framework for achieving competency among sterile processing staff. A pathway will be provided for auditors working for certification bodies, notified bodies, and competent national authorities to prove their competency.
Sterilization Failures: How They Fit into Your QMS Program
This session will explore how a quality management system (QMS) can help sterile processing departments be proactive versus reactive in dealing with potential sterilization failures. The presenters will describe how a QMS can improve process flow, identify potential risks, and target possible preventive actions. It also will provide a template for corrective actions based on the most common types of sterilization failures.
The Dynamic Duo: Central Sterile Processing and Infection Control
Interpreting manufacturers' instructions for use (IFUs) for cleaning, disinfection, and sterilization of medical equipment can be difficult. However, collaboration between central sterile processing and infection control can help conquer these obstacles, resulting in increased patient safety. In this session,presenters from Johns Hopkins Hospital will share pearls from their team-based approach to overcoming IFU-related issues.