Practical Resources and Industry News
AAMI provides you with the latest insights in the health technology, sterilization, and regulatory fields, as well as a wide variety of resources that you can use every day.
AAMINews
A curated stream of the most important news in your field. Get insight from leading experts, best practices, and personal profiles of the people we work with who are devoted to improving health technology and patient safety.
Read AAMINews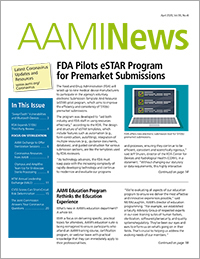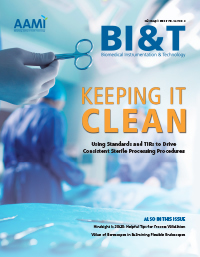 Our Publications
Through its peer-reviewed journal, Biomedical Instrumentation & Technology (BI&T), books, standards, recommended practices, technical information reports, periodicals, and a host of digital products, AAMI has the resources to help you stay on top of the news, trends, challenges, and solutions that matter the most.
Read our publications
Hear the AAMI Podcast
The AAMI Podcast dives deep into the greatest challenges of our industry. View our list of episodes and subscribe.
View Episodes
Read our Blog
Opinions, commentary, and tips from professionals just like you! Read their posts or submit one of your own.
AAMIBlog
Need More?
Access more resources here: