ISC Online Sessions
The world of health technology standards and regulations is changing faster than ever. For the first time, AAMI is offering key sessions from its renowned International Conference on Medical Device Standards and Regulation in an interactive virtual format!
Our Digital Health, Software, Cybersecurity and Artificial Intelligence track launches June 15. Can't join us live? All registrants will be provided access to the recordings of the sessions shortly following the presentations, enabling you to learn at your convenience!
Cost per session:
Digital Health, Software, Cybersecurity and Artificial Intelligence Track
Upcoming Sessions
Session 4: Health Software and Health IT Systems
Monday, June 22, 2020, from 11:00 a.m. to 12:30 p.m. ET
In this session, industry experts will discuss "software as a medical device" and review the new provisional standards for health IT risk management and usability (AAMI PS HIT1000-3 and -4), as well as upcoming ISO/IEC standards addressing health IT networks and systems (ISO 81001-1 on fundamental principles and the revision of ISO 81001-1 on risk management for health and medical IT networks).
Expert Presenters and Panelists
Neil Gardner, ISO/TC 215, health informatics
Michelle Jump, MedSec
Session 5: Artificial Intelligence and Machine Learning in Medical AI
Wednesday, June 24, 2020, from 11:00 a.m. to 12:30 p.m. ET
Artificial Intelligence (AI) is at the cutting edge of medical technology today with an increasing number of AI and machine learning (ML) devices entering the market. AI and machine learning promise to revolutionize the practice of medicine by making healthcare more accessible, more efficient, and even more effective. But AI, like any new healthcare technology, presents unique challenges to existing methods for ensuring safety and performance.
Join our panel of experts as they examine what makes AI and Machine Learning different than traditional medical devices, survey the efforts of medical device regulators around the world to address AI/ML technologies, and discuss the activities that AAMI, BSI and FDA are undertaking to meet the challenges of these new technologies head on.
Download the new AAMI/BSI Whitepaper, Machine Learning AI in Medical Devices: Adapting Regulatory Frameworks and Standards to Ensure Safety and Performance.
Expert Presenters and Panelists
Rob Turpin, Head of Healthcare Sector, British Standards Institution
Pat Baird, Head of Global Software Standards, Philips
Heike Sichtig, Ph.D., SME and Pre-Cert Streamlined Review Team Lead, Digital Health Division, CDRH, US FDA
Previous Sessions
Session 1: The FDA's Digital Health Initiative
Recording to be made available for registration shortly.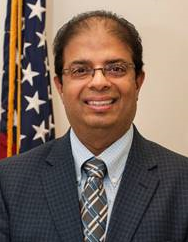 Learn from Bakul Patel, director for digital health at FDA CDRH, and other FDA staff about their ongoing initiatives to address digital health software and systems, including updates on the FDA's Digital Health Software Precertification (Pre-Cert)Program and a discussion of the FDA's regulation of medical device software. Mr.Patel oversees the development implementation, execution, and management of FDA regulatory policy and scientific efforts for digital health, software and emerging technologies. He is currently leading the effort to develop an innovative software pre-certification program in collaboration with all stakeholders and to reimagine a regulatory approach for digital health that allows patients and providers to have timely access to safe and effective digital health products. Mr. Patel's presentation will address SaMD, the software pre-cert program, clinical decision support regulation, and artificial intelligence. A question and answer session with attendees will follow his presentation.
Session 2: Cybersecurity and Medical Technologies
Recording to be made available for registration shortly.
Learn about new and changing regulations for cybersecurity worldwide as well as new and revised standards from AAMI, International Organization for Standardization (ISO), and others, including the new National Telecommunications and Information Systems standard on a software bill of materials.
Expert Presenters and Panelists
Michael McNeil, McKesson
Michelle Jump, MedSec
FDA representative, to be announced
Session 3: Software
Recording to be made available for registration shortly.
In this session, industry experts will review the standards and regulations addressing software as a medical device and health software, including the upcoming revisions of IEC 62304 (health software life cycles) and AAMI TIR45 (agile medical device software), as well as the in-development technical specification ISO/CEN 82304-2, Health software — Part 2: Health and wellness apps—Quality and reliability.
Expert Presenters and Panelists
Patty Krantz-Zuppan, Medtronic
Lisa Simone, FDA CDRH
Michelle Jump, MedSec


Quality Management Systems, Risk Management, and Postmarket Surveillance Track
Session 1: The Future of Quality Management Systems—Transitioning to ISO 13485 and Beyond
Session will become available as a recording
Learn what's happening in the European Union and within the U.S. FDA to transition to a new edition of the international quality management systems (QMS) standard, ISO 13485. Updates include:

E.U. recognition of ISO 13485:2016

The FDA's expected rule making around QMS

The Medical Device Single Audit Program (MDSAP)

A new AAMI TIR that maps the provisions of ISO 13485:2016 to those of 21 CFR 820 and other regulations

The Effects of aligning ISO 13485 with the ISO High Level Structure for management systems
Expert Presenters and Panelists:
Melissa Torres, FDA CDRH
Eamonn Hoxey, Chair of the AAMI Board of Directors
Aaron Dunbar, Boston Scientific Corporation
Session 2: The Future of Risk Management for Medical Technology
Session will become available as a recording
During this panel session, experts will provide an overview of the new risk management standards ISO 14971 and ISO TR 24971 and discuss challenges in applying risk management in special technologies (e.g., IVDs, artificial intelligence, and combination products).
Expert Presenters and Panelists:
Jos von Voorhaven, Philips
Mark Swanson
Tina Krenc, KTA Compliance
Pat Baird, Philips
Jon Cammack, Nevakar
Session 3: Postmarket Surveillance
Session will become available as a recording
Industry experts will review the new ISO Technical Report on postmarket surveillance, ISO TR20416, and the postmarket surveillance requirements in the E.U. Medical Device Directives.
Expert Presenters and Panelists
Arjan van Drongelen, RIVM, Netherlands
BSI Global representative (to be announced)