Congress Partners, Scientific Committee, and Contributing Organizations

Steve Campbell, AAMI Acting President & CEO
The Association for the Advancement of Medical Instrumentation® (AAMI) is a nonprofit organization founded in 1967. It is a diverse community of more than 9,000 professionals united by one important mission—the development, management, and use of safe and effective health technology. AAMI is the primary source of consensus standards, both national and international, for the medical device industry, as well as practical information, support, and guidance for healthcare technology and sterilization professionals. AAMI leads global collaboration in the development, management, and use of safe and effective health technology.
AAMI is committed to:
Supporting the efforts of our members to improve patient care by advancing the safety and effectiveness of health technology.
Sharing information openly and effectively, to value the multifaceted nature of our community.
Serving our community with superior ethical and professional standards.
Fostering a trusting and inclusive environment that respects each individual while encouraging collaborations.
Providing the highest level of quality in everything we do.
AAMI Board Members
| | |
| --- | --- |
| Steve J. Yelton, Chair | Janet Prust, Chair-elect |
| Walter Rosebrough Jr., Treasurer/Secretary | Eamonn V. Hoxley, Immediate Past Chair |
| Kurt Finke, Vice-Chair, HTM | Carol E. Davis-Smith, Vice-Chair, Clinical Engineering |
| Pierre Boisier, Vice-Chair, Industry | Sue Schade, Vice-Chair, Health IT |
| Tina Krenc, Vice-Chair, Training | Mike Appeal, MD, Director |
| Pamela Arora, Director | Brian Barry, Director |
| F. Mike Busdicker, Director | David Francoeur, Director |
| David Deaven, Director | Dr. Edward Margerrison, Director |
| Heid Horn, Director | George Mills, Director |
| Michael McNeil, Director | |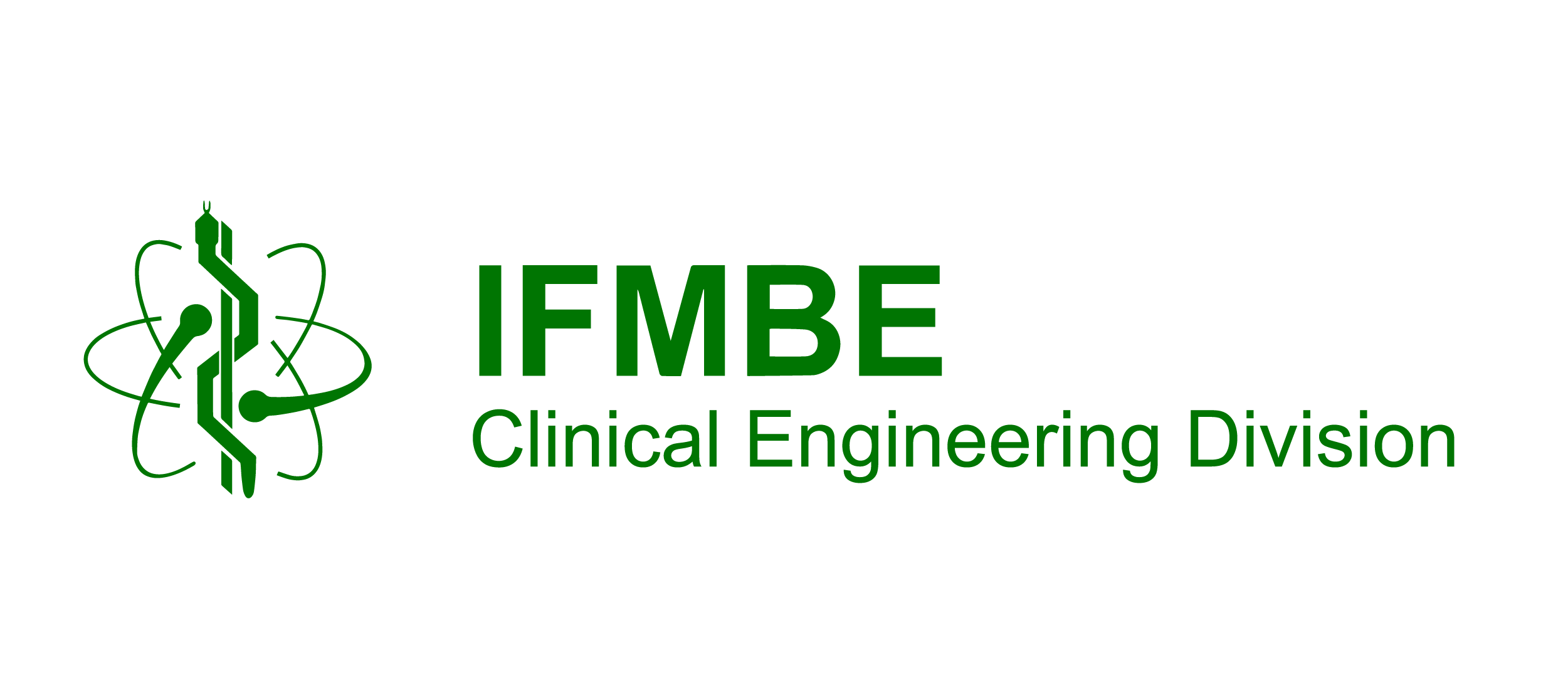 Tom Judd, Chair (USA), IFMBE-CED Chair
IFMBE-CED is a professional division of the International Federation of Medical and Biological Engineering, a global federation of clinical engineers and allied professionals dedicated to the advancement of safe and effective medical technology design, deployment and management programs. We achieve this through exchange of educational resources, communication, professional development and certification in clinical engineering. By working internationally with regulatory agencies, standards organizations, World Health Organization and other professional associations, we seek to advance the role of clinical engineering in the institutional frameworks of health care policy, strategy, planning, and management worldwide.
IFMBE-CED Board Members
| | |
| --- | --- |
| Stefano Bergamasco, Secretary (Italy) | Leandro Pecchia, Treasurer (UK) |
| Fabiola Martinez, Elected Member (Mexico) | Almir Badnjevic, Elected Member (Bosnia & Herzegovina) |
| Paolo Lago, Elected Member (Italy) | Mladen Poluta, Elected Member (South Africa) |
| Yadin David, Coopted Member (USA) | James Wear, Coopted Member (USA) |
| Li Bin, proposed Coopted Member (China) | Saide Jorge Calil, proposed Coopted Member (Brazil) |
| Kallirroi Stavrianou, Secretariat | |
Scientific Committee
Adriana Velazquez, Honorary Chair, World Health Organization
Juan Pablo Aguilar, Mexico
Nazeeh Alothmany, Saudi Arabia
Martina Andellini, UK/Italy
Md. Ashrafuzzaman, Bangladesh
Roberto Ayala, Mexico
Almir Badjnevic, Bosnia & Herzegovina
Matt Baretich, USA
Mohamed Bera, South Africa
Paula Berrio, Colombia
Stefano Bergamasco, Italy
George Boadu, Ghana
Li Bin, China
Marcello Bonfim, Brazil
Sam Byamukama, Uganda
Saide Calil, Brazil
Javier Enrique Camacho, Colombia
Dan Clark, UK
Tobey Clark, USA
Murilo Conto, Brazil
Yadin David, USA
Carol Davis-Smith, USA
Jennifer Defrancesco, USA
Mar Elena, Spain
Riad Farah, Lebanon
Alexandre Ferelli, Brazil
Luis Fernandez, Chile/Mexico
Keiko Fukuta, Japan


Pedro Galvin, Paraguay
Bill Gentles, Canada
German Giles, USA
Peter Grainger, Ireland
Antonio Hernandez, USA
Heidi Horn, USA
Fred Hosea, Ecuador
Laure Huot, France
Ashenafi Hussein, Ethiopia
Ernesto Iadanza, Italy
Andrei Issakov, Russia
Jennifer Jackson, USA (Industry)
Baset Khalaf, Canada
Tom Judd, USA
Shankar Krishnan, USA
Zheng Kun, China
Paolo Lago, Italy
Roland Laleye, Benin
Marcelo Lencina, Argentina
Lorenzo Leogrande, Italy
Jossie Leyva, Mexico
Albert Li, Taiwan
Kang-Ping Lin, Taiwan
James Linton, Canada
Roland Loeffen, Netherlands
Fabiola Martinez, Mexico
Danielle McGeary, USA
Claudio Meirovich, Spain
Dennis Meseroll, Thailand
Wayne Morse, USA

Shauna Mullally, Canada
Salome Mwaura, Kenya
Chris Nowak, USA
Andres Oliver, Bolivia
Busola Oronti, Nigeria
Maurice Page, France
Nicolas Palliarakis, Greece
Leandro Pecchia, UK
Davide Piaggio, UK/Italy
Ledina Picari, Albania
Mladen Poluta, South Africa
Adrian Richards, Australia
Rossana Rivas, Peru
Tazeen Saeed Bukhari, Pakistan
Sue Schade, USA
Brad Schoener, USA
Wongwit Senavongse, Thailand
Mario Secca, Mozambique
Ricardo Silva, Venezuela/USA
Jitendar Sharma, India
Elliot Sloane, USA
Kallirroi Stavrianou, UK
Mery Vidal, Peru
Jim Wear, USA
Binseng Wang, USA
Eric Woo, Malaysia
Axel Wirth, USA
Ewa Zalewska, Poland
Jun Yoshioka, Japan