For the first and only time in the U.S., you don't want to miss this once-in-a-career opportunity to engage with the top innovators of the global CE community. Expand the international contingent of your network—invaluable for career advancement in an increasingly global industry!
The 4th International Clinical Engineering and Health Technology Management Congress will take place in Lake Buena Vista, Florida, USA, September 28 –29, 2021. Co-organized by the Clinical Engineering Division of IFMBE and AAMI, this year's Congress will focus on clinical engineering through an international lens, bringing together leading experts from across the globe. ICEHTMC is attended by biomedical and clinical engineers, academics, policy and decision makers, representatives of the medical technology industry, and is great opportunity to not only gain insights on industry trends, but also engage with a broad representation health technology sectors working together to shape the way healthcare is being delivered today and in the future.
🗣 RATES INCREASE JULY 31!
Featuring 4 keynote presentations, including invited speaker Adriana Velazquez of the World Health Organization, as well as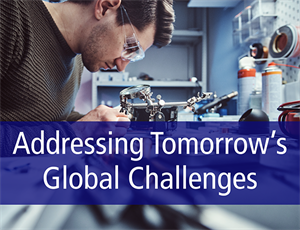 expert panels on topics including digital health case studies, women in CE, and COVID-19 case studies, the educational programming at the Congress will be the most timely and critical global knowledge sharing on clinical engineering to take place since the impact of the global pandemic. Unique sessions featuring 10-minute presentations from several global perspectives on a single topic will facilitate deep engagement around the challenges and opportunities on tomorrow's CE landscape.
The Congress will cover a wide spectrum of topics, including:
clinical risk management to health technology assessment,
ICT and medical informatics to international standards and regulations,
maintenance and health operations to the development of innovative devices,
to name a few. Our overall goal of the event is to drive an open discussion of shared experiences and best practices on the global impact that health technologies have on healthcare quality and effectiveness in different settings.
The planning committee for this year's Congress has been hard at work crafting an experience full of unique opportunities to engage and learn, including:
Meeting Global Leaders in Clinical Engineering
Scientific Sessions, Round Tables, Open Discussions
Health Technology Challenge
Student Paper Competition
Poster Sessions and Awards
Exhibition Area with New Technologies and Solutions
… and much more!
For more information about ICEHTMC 2021, email the Congress staff at ICEHTMC@aami.org.