Exhibiting & Sponsorship Information

Join us in Phoenix, AZ, June 14–17, 2024 for four days where the entire field of healthcare technology management comes together to learn, connect with peers, and showcasing the latest innovations, upgrades, and advances in health technology—which is where you come in!


Exhibit Prospectus, Floorplan and Contract:
Sponsorship/Golf Tournament & Branding Information: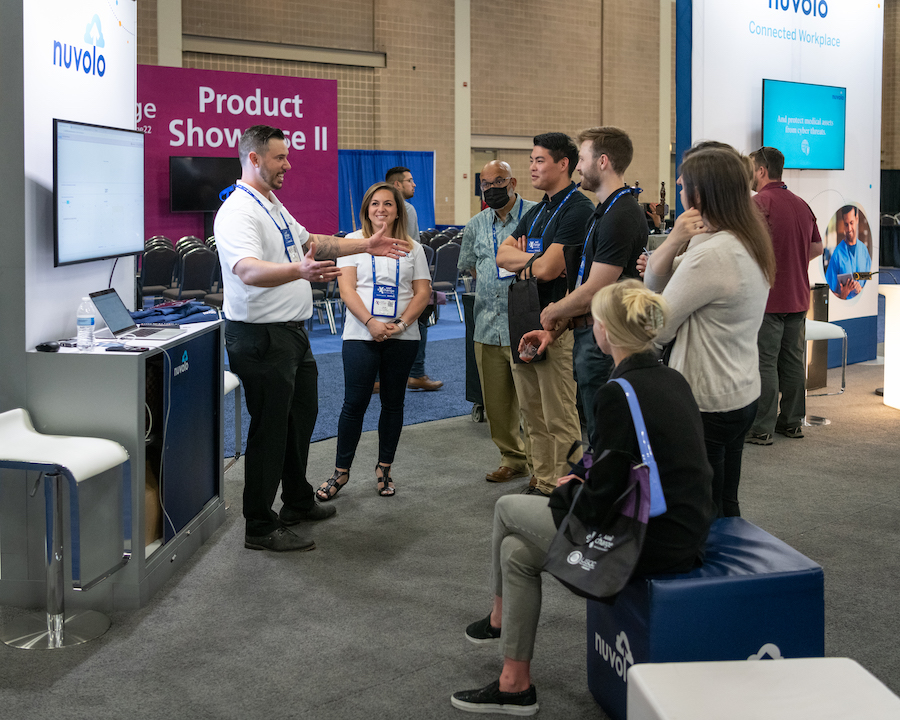 Why Exhibit at AAMI eXchange?
DELIVERING REAL ROI - The AAMI eXchange is the ultimate resource for health technology systems, products and services. As the largest and most renowned healthcare technology management exhibition in the world, the AAMI eXchange is the ultimate resource for healthcare technology systems, products and services.
Decision makers and/or influencers from all regions of the country, and even across the globe, attend the AAMI eXchange to:

Evaluate innovative products and smart solutions.
Develop and reinforce strategic partnerships with suppliers and colleagues.
Discuss current business trends and best practices.
Network and engage with industry leaders.


Who Should Exhibit?

Medical Device Manufacturers & Service Providers Organizations that specialize in:
Accreditation & Regulatory
Anesthesia Equipment & Service
Asset Management & Tracking
Computerized Maintenance Management Systems (CMMS)
Imaging / Radiology / Diagnostic
Information Technology
Sterilization
Test Equipment Safety
Questions?
Contact AAMI eXchange staff at exchange@aami.org

------------------------------------------------------------------------------------


Hotel Information - Important, Please Read!
Maritz Global Events is the NEW Official Housing Provider for the AAMI eXchange. AAMI has worked diligently with the hotels in San Antonio to establish room blocks for attendees and exhibitors. Improper solicitation of hotel reservations from any company or housing provider other than Maritz Global Events is not approved by AAMI. Reservations made by unaffiliated organizations may appear to be for lower rates, however they may be illegitimate, have unreasonable cancellation or change penalties, or be completely non-refundable. Please be aware of, and report any unauthorized solicitation to AAMI.
If you are contacted by another housing service trying to sell hotel rooms, please notify AAMI eXchange staff before providing and company or personal, credit card, or banking information.
Housing Warning - "Pirates" and "Poachers"
When AAMI staff secures sleeping rooms at hotels for our convention (commonly referred to as room blocks), we research the properties to make certain that our attendees will be adequately accommodated. The room block is established to ensure that rooms meet our standards and are offered at a discounted price.
Room poaching is a practice carried out by third-party companies that act as travel agencies, wholesalers, or destination management companies to solicit registrants for room reservations. Poachers often represent themselves as being affiliated with the AAMI eXchange. The poacher might inform registrants that the hotel room block is "sold out", and that if you do not book with them immediately, you may not get a room. Additional deceptive tactics may include distributing forms or promotional materials that appear to be issued by AAMI.
Furthermore, room poachers often don't deliver on promises to customers. When customers arrive, reservations are non-existent or the hotels are not conveniently located. Sometimes the rooms have been cancelled and hefty cancellation fees have been placed on the customer's credit card.