Registration is Open! Register by April 2 and Save!
If you are unable to register online, you can download the registration form HERE.
For assistant with registering, please contact customer service at 800-373-3174.
Be sure to join AAMI (or renew your membership to save more than $200 on your 2021 Exchange registration. As a member at the time of registration, you will be eligible to receive the best possible pricing, and our Individual Gold members even receive an additional $100 off the member price! Questions about becoming a member or your current membership status? Email membership@aami.org or visit your online account.

Letter of Invitation: To assist international attendees in obtaining a visa, AAMI will issue letters of invitation. To obtain a letter of invitation, you must first register for the meeting and pay all registration fees in full (if you are denied a visa, you will be refunded in full). No letters will be issued without confirmation of a paid conference registration. Please send requests, including complete mailing address and registration receipt, to AAMI Exchange staff at Exchange@aami.org. A letter of invitation will be emailed to you on AAMI letterhead.

Full Conference Registration

Early Rates
January - April 2
Late Rates
April 3 - June 7
AAMI Member
$750
$950
Member of ACCE, JSMI
$750
$950
Non-Member
$950
$1150
Military / Government (active only)1
$375
$475
Full-Time Student2
$75
$125

Team Rates

AAMI Member on Team of Five or More3
$640
$825
Non-Member on Team of Five or More4
$810
$995
Full Conference Registration includes access to:
Main Stage Presentations and Concurrent Education Breakout Sessions (Saturday, Sunday and Monday)
Expo Hall (Saturday and Sunday)
AAMI Exchange presentations made available by the speakers
AAMI's Career Center (Saturday and Sunday)
Welcome Reception on Friday

AAMI's Appreciation Reception on Sunday
Please Note: AAMI's Award Celebration on Saturday will NOT be included, it will be invitation only for 2021
One-Day Registration

Early Rates
January - April 2
Late Rates
April 3 - June 7
AAMI Member
$400
$500
Member of ACCE, JSMI
$400
$500
Non-Member
$500
$600
Saturday One-Day Registration includes access to:
Main Stage Presentation and Concurrent Education Breakout Sessions
Expo Hall
AAMI Exchange presentations made available by the speakers
AAMI's Career Center
Please Note: AAMI's Award Celebration on Saturday will NOT be included, it will be invitation only for 2021
Sunday One-Day Registration includes access to:
Main Stage Presentation and Concurrent Education Breakout Sessions
Expo Hall
AAMI Exchange presentations made available by the speakers
AAMI's Career Center
AAMI's Appreciation Reception
Monday One-Day Registration includes access to:
Main Stage Presentation and Concurrent Education Breakout Sessions
AAMI Exchange presentations made available by the speakers
Expo Registration

Early Rates
January - April 2
Late Rates
April 3 - June 7
Expo Plus Registrant - Member
Includes:

Access to the Expo Hall
Career Center
Main Stage Presentations for all days

Does Not Include:

AAMI's Appreciation Reception
AAMI's Awards Celebration
Concurrent Education Sessions
Coffee Breaks, Lunches, Happy Hour

$50
$75

Expo Plus Registrant - Non-Member
Includes:

Access to the Expo Hall
Career Center
Main Stage Presentations for all days

Does Not Include:

AAMI's Appreciation Reception
AAMI's Awards Celebration
Concurrent Education Sessions
Coffee Breaks, Lunches, Happy Hour

$75
$100

Expo Only One-Day Registrant
Includes:

Access to the Expo Hall for one of the following days:
Saturday, June 5
Sunday, June 6

Does Not Include:

AAMI's Appreciation Reception
AAMI's Awards Celebration
Concurrent Education Sessions
Breakout Sessions
Welcome Reception
Coffee Breaks
Lunches
Happy Hour

Free
Free
Policies
Military/Government registrants must provide a valid U.S. federal or military ID upon arrival at the AAMI Exchange registration desk. When registering online, you must have a .gov or .mil email address to qualify for the rate.
Full-time student registrants will be required to present their valid student ID upon arrival at the AAMI Exchange registration desk.
Team rates apply when five or more full-conference paid registrations (excluding students). To be eligible to receive this discount, all individuals must be employees of the same company and at the same address.
Request for refunds must be received by Wednesday, May 5, 2021 and are subject to a $75 administrative fee. No refunds will be issued for requests received after this date. Refunds will not be issued for "no-shows."
Thank you AAMI Exchange 2021 Sponsors
Silver Level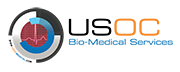 Bronze Level