Housing Opening January 2021
Book your room with our official housing provider for the deepest discounts available only to AAMI Exchange attendees. Our housing partner, Connections Housing, can help you book the best deal or reserve a block of rooms for your group.
All conference hotels are convenient to the the Charlotte Convention Center.
The hotel reservation deadline is Tuesday, May 4 (Friday, April 9 for Group Sub-Blocks Rooming List). Reservations made after this date will not include the AAMI discount.
Group Block Deadline: Friday, April 9
Hotel Reservation Deadline: Tuesday, May 4
AAMI Exchange 2021 Hotels

(Distance from Charlotte Convention Center)
Westin Charlotte (Headquarters Hotel) - across the street

Courtyard Charlotte Center City - 2.5 blocks

Embassy Suites by Hilton Charlotte Uptown - .5 blocks

Hampton Inn Charlotte Uptown - 1.5 blocks

Hilton Charlotte Center City - .5 blocks

Hilton Garden Inn Charlotte Uptown - 1.5 blocks

Hyatt Place Charlotte Downtown - 2 blocks

Omni Charlotte - 4 blocks
International Letter of Invitation
Request a Letter of Invitation: To assist international attendees in obtaining a visa, AAMI will issue letters of invitation. To obtain a letter of invitation you must first register for the meeting and pay all registration fees in full (if you are denied a visa, you will be refunded in full). No letters will be issued without confirmation of a paid conference registration. Please send requests, including complete mailing address and registration receipt, to AAMI Exchange staff at Exchange@aami.org . A letter of invitation will be emailed to you on AAMI letterhead.
Changes or Questions? (Open January 2021)
If a guest would like to make a change to their existing reservation and would like the personalized help, please instruct the guest to call our reservation agents at 800-262-9974 or 404-842-0000 between the hours of 9:00 a.m. and 7:00 p.m. ET, Monday through Friday. You may also email Connections Housing at AAMIExchange@Connectionshousing.com.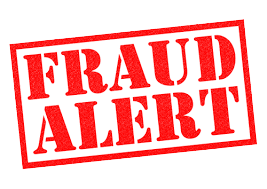 Connections Housing is the official housing provider for the AAMI Exchange 2021®. Unauthorized housing companies may try to contact you advertising cheaper rates and may imply or claim an affiliation with the AAMI Exchange 2021®. These unauthorized companies aggressively pursue attendees to book hotel rooms through their company. Reservations made through an agency other than Connections Housing will be at your own risk.
If you are contacted by another housing service trying to sell hotel rooms, please notify AAMI Exchange 2021® Housing Management before providing any company or personal, credit card, or banking information.
Beware of these Companies:
National Travel Associates
Conventioneers, LLC
Global Expo Travel
EZ Traveller, LLC
Business Travel Bureau, LLC
Check In Now
Need to book a group? (Opening January 2021)
If you're making five or more reservations, you qualify as a group.

View Hotel Map - Coming Soon
Overview of Hotels - Coming Soon