Monday, June 7
Tuesday, June 8
Wednesday, June 9
Thursday, June 10
Friday, June 11
11:30 AM-12:00 PM
Updated AAMI ST91:2020 for Endoscope Reprocessing: An HTM Perspective
The national standard on endoscope reprocessing, ANSI/AAMI ST91, was recently updated. This updated standard includes many recommendations and requirements related to equipment used in the sterile processing or endoscope processing areas of a healthcare facility. Learn about the critical revisions to ST91:2020 pertaining to equipment and biomedical engineering. By providing insights on the new requirements of ST91 related to healthcare technology management (HTM), attendees will learn the importance of building quality into processing endoscopes and achieving best practices in each facility.

Speaker(s): Mary Ann Drosnock, MS, CIC, CFER, RM (NRCM), FAPIC, AAMIF, Healthmark Industries
Analyzing Product Support Aspects Before Purchasing Medical Devices
It is important to perform product support analysis to identify key activities that will allow procurement teams to develop product support strategies. This can improve medical device readiness at an affordable cost. The focus of this session will be on performing maintenance task and levels of repair analysis to create and establish a maintenance planning and management strategy for a product acquisition.

Speaker(s): Diego Gomez-Morales, MBA, CBET, US Army Medical Logistics Command
2:00 PM-3:00 PM
'Be Like Mike'— Be the Best HTM You Possibly Can!
'Being Like Mike' is a takeoff on the 90's commercial about Michael Jordan. It is all about working and planning to be the best at what you do, whatever that may be. We will discuss what steps to take to practice, train, and strategize to be the best HTM professional you can be. While you may work very hard on your daily job, learn how to take the next step to stand out and really push yourself to be the best. Your career is in your own hands. Here is how you can start...

Speaker(s): Donald Armstrong, CBET, CTHM, RENOVO SOLUTIONS; Jake Freedman, BSBME, PMP, CBET, Stanford Healthcare
International Comparison of Maintenance-Related Medical Equipment Incidents
While patient incidents involving medical equipment have been fairly common, there have been some questions on the amount and causes of incidents related to maintenance or the lack thereof. A comparison of data collected from three industrialized nations, Canada, Germany and the United States was made. Although there are some differences in the data from these countries, the number of maintenance-related incidents is consistently low (<1.5%). There was no clear evidence that maintenance provided by non-manufacturers is higher than those performed by manufacturers and their authorized representatives.

Speaker(s): Binseng Wang, ScD, CCE, fAIMBE, fACCE, Sodexo CTM; Frank Rothe, Dipl, Ing, Vamed Mangement und Service GmbH, Deutschland; Jean Ngoie, MSc, Ceng, MInstMC, NHS Tayside, Scotland
Applying NIST Cybersecurity Framework for Telehealth: A Federal-Industry Collaboration
The COVID-19 pandemic led to a rapid adoption of telehealth services across the country that outpaced the industry's ability to effectively apply cybersecurity, privacy recommendations, and best practices. Working closely with industry and healthcare professionals, the National Cybersecurity Center of Excellence (NCCoE) developed practical guidance to help healthcare delivery organizations adopt effective cybersecurity and privacy controls for telehealth. Session panelists include the NCCoE's industry and technology partners who will share their experiences working on the project. The session provides participants with an understanding of the challenges of securing telehealth and insights into how to overcome those challenges.

Speaker(s): Axel Wirth, Medcrypt; Sue Wang, BCS, MSE, MITRE, National Cybersecurity Center of Excellence; Steve Waite, University of Mississippi Medical Center
Protecting Healthcare IoT: Mayo Clinic Best Practices
Healthcare organizations face unique challenges with their healthcare IoT devices that can disrupt their mission of delivering patient care. These devices are not always designed with security in mind, can be in service for years, and can be a challenge to discover or patch. With nearly 15 connected devices per bed, the ability to gain visibility into these devices and secure them at scale is more critical than ever. In this session, hear from Mayo Clinic and Ordr on best practices to gain complete visibility into these devices, profile behavior and risks, and enable the right policies to segment them.

Speaker(s): Keith Whitby, MBA, HA, Mayo Clinic; Gnanaprakasam Pandian, Ordr
3:00 PM-4:00 PM
The Basics: How to Ace the Accreditation Survey
Attend this session and learn how to build a total program that meets the regulatory requirements of the major accrediting agencies (TJC, DNV, CMS). Learn how to get this message across major networks that may have different requirements and requests. Review the basics of a robust HTM program, and a quick cross reference of the standards between the CMS base requirement, what TJC accredits to, and what DNV is accrediting to. Additional considerations may need to be accounted for in an HTM program such as CAP, State Departments of Health, AABB, etc. Learn measures of success around PM completion/compliance.

Speaker(s): Josh Virnoche, MBA, CHTM, CBET, GE Healthcare; Danielle Bruno, BS, GE Healthcare
Guiding Right: Operationalizing HTM Departments within a High Reliability Organization
Pioneering in highly complex environments, High Reliability Organizations (HRO) put procedures and protocols in place that maximize safety and minimize harm, which in the medical industry assures every patient receives excellent care, every time. VA Biomedical Engineers are leading the way to transform the nation's largest integrated healthcare system into an HRO. This session focuses on the essential tools, techniques, processes, and culture necessary to establish a team that values and engages people, nurtures learning, and promotes innovation in establishing itself as an HRO. This presentation's operational perspective is a complement to the strategic-focused session entitled 'High Reliability Healthcare'.

Speaker(s): Alicia Smith-Freshwater, MS, CCE, CHTM, Department of Veterans Affairs; Angela Mulinix, MS, CCE, Department of Veterans Affairs; Ashley O'Mara, MS, CCE, Department of Veterans Affairs
Medical Device Cybersecurity—Mayo Clinic's HTM Strategy
A myriad of public and private organizations are collaborating to address what the Department of Health and Human Services labels as a Top 5 threat to the Health Industry—Medical Device Cybersecurity. Mayo Clinic's HTM Team is lending its expertise and environment to organizations like the Department of Commerce, HHS, DHS, FDA and commercial developers in an effort to improve patient safety through the cybersecurity of networked medical devices. We'll explain the new initiatives, the advanced technologies, the benefits of integrating them and the challenges of implementation. Please join us to learn our best practices.

Speaker(s): Ty Greenhalgh, HCISPP, Cyber Tygr; Kurt Griggs, CRISC, CISA, MCSE, Mayo Clinic
Virtual Reality— Training for the Future
Virtual reality (VR) represents a relatively small investment for a technology that is focused, experience driven, and accessible. As technology hubs/gatekeepers to healthcare, HTM departments must stay on the leading edge of technologies such as VR. The session will discuss how VR allows for single-app purchases to train entire fleets of HTM professionals at a minimal cost and in a way that allows for future 'refresher' training, as well as for training before the arrival of new equipment. Further, VR can help reduce the travel/costs associated with traditional vendor training offerings.

Speaker(s): James Linton, MiM, BaS, Amp, Cmbb, AAMIF, St. Clair College; Jim Durocher, St. Clair College; Corinne Hoisington, ByteSpeed
4:00 PM-5:00 PM
HTM & Planning, CE: Peruvian Health Sector's Improvement & COVID-19 Response
In Peru, the growth of health technology has been facilitated by a corresponding growth in the availability and use of HTM. The Peruvian Ministry of Health (MoH) working with the College of Engineers of Peru and the Physician College of Peru, successfully co-hosted the 1st International IT Congress in November 2019 with high level contributions from Rivas and Grimes, who is a member of the engineering Health Technology Committee. Recent work by Rivas and Clark for the MoH is focused on HTA of COVID-19 devices. Authors will discuss and analyze challenges and opportunities for Peru.

Speaker(s): Rossana Rivas Tarazona, MSc, WHO Collaborating Center for HTM, The University of Vermont; Tobey Clark, MSEE, FACCE, FAAMI, SASHE, WHO Collaborating Center for HTM, The University of Vermont; Stephen Grimes, FACCE, FHIMSS, FAIMBE, AAMIF, Strategic Healthcare Technology Associates, LLC
BMET Apprenticeships: Addressing and Resolving HTM Challenges!
We will review the apprenticeship document that was submitted to the Department of Labor then discuss key considerations prior to implementing a program, as well as ways to utilize this document within an organization either locally or system wide to gauge new hires and current staff competence and qualifications. I will include ideas for cost savings, cross training, and technical competency assessments using this document as a starting point. The presentation will include learning and best practice guidance from personal experience utilizing and implementing apprenticeships within my organization.

Speaker(s): Maggie Berkey, CBET, CommonSpirit Health; Rodney Severson, Mayo Clinic; Debbie Allen, GE Healthcare
The Dynamic Duo: Central Sterile Processing and Infection Control
Central Sterile Processing and Infection Control collaboration results in increased patient safety. Working together we are able to interpret difficult device and instrumentation manufacturers' instructions for use for cleaning, disinfection, and sterilization. When collaborating, the team can conquer these obstacles quickly and efficiently. The Johns Hopkins Hospital and St. Anne's Hospital present pearls from their experiences of dealing with such issues and how working as a team has improved patient safety.

Speaker(s): Frances Nicholson, MPH, CPH, CIC, CPhT, Saint Anne's Hospital; Elaine Nowakowski, The Johns Hopkins Health System; Brenda Nack, MSN, RN, CNOR, CSSM, CRCST, The Johns Hopkins Hospital and The Johns Hopkins Bayview Medical Center
11:30 AM-12:00 PM
How to Become an Expert Witness
Ever wondered about becoming an expert witness for the court. This session will explain credential requirements, marketing yourself, working with lawyers, reviewing case materials, communicating your findings, report writing, deposition testimony, trial testimony and finally billing. There is a hesitancy by most to explore this part-time opportunity, yet there is a large need for medical device experts to assist with litigation. This session is meant to lift the veil on how this work is done.

Speaker(s): Frank Painter, MS, CCE, FACCE, University of Connecticut
Securing Legacy Devices—Healthcare Sector Coordinating Council Guidance
This session will introduce the Healthcare Sector Coordinating Council and discuss how it created guidance for manufacturers, third party servicers, and healthcare delivery organizations on cybersecurity issues. Of specific review will be the guidance that is currently being developed by the Legacy Medical Device Task group for medical devices that cannot be reasonably protected via updates and/or compensating controls against current cybersecurity threats.

Speaker(s): Samantha Jacques, PhD, FACHE, McLaren Health; Mike Powers, MBA, CHTM, CDP, CMDA, Intermountain Healthcare
2:00 PM-3:00 PM
Engineering a Response to COVID in a Healthcare System
The COVID-19 pandemic resulted in unplanned demands on medical devices. An inventory shortage along with unique COVID mitigation techniques resulted in new requirements for device usage to ensure the safety of healthcare workers and patients. This challenging period presented traditional device safety considerations along with a new host of disease-based considerations. Here, we discuss the weeks following the emergence of the pandemic and the coordinated enterprise efforts that resulted in device innovation.

Speaker(s): Mark Benscoter, MBA, MS, PhD, Mayo Clinic; Aemen Hagelsafy, MS, Mayo Clinic
Clinical Engineering's Role at Sirio-Libanes Hospital (Brazil) during COVID-19
While combating the COVID-19 pandemic, the clinical engineering department needed to work in multiple areas to reduce its negative effects and improve the hospital's effectiveness. Accomplishments include: a reduction of approximately $4 million in contracts; creation of critical areas; participation on the Daily Crisis Committee; setting up an ICU at Hospital das Clinicas; rental and emergency purchase of medical devices; and handling the impact of reduced exams and surgical procedures. The hospital staff also implemented working from home for most employees that brought additional challenges.

Speaker(s): Marcello Bonfim, Hospital Sirio-Libanes; Valmir Tunis, Hospital Sirio-Libanes; Fabio Coda, Hospital Sirio-Libanes
Device-Centric Risk Management: A New Paradigm for IoT and Medical Device Security
Fundamental questions drive the risk management process. What vulnerabilities affect an asset? What is the severity? What are the factors that could impact patient safety or other business objectives? Hospitals need to take a layered approach to cyber security that protects each device, driving remediation and mitigation directly on their medical and Internet of Medical Things (IoMT) asset. This session will feature best practices for maintaining ongoing risk assessment for all connected assets and demonstrate how protecting each layer - on-device, on-network and on-perimeter - is vital to your hospital's overall security health.

Speaker(s): Ido Geffen, CyberMDX
How to Succeed, Where Many Fall Down: Meeting HTM Benchmarks
This engaging session will cover proven strategies that have been implemented at the VA to enable HTM departments to go from good to great. The presentation will cover HTM process and quality strategies aimed at improving HTM operations and overall productivity. Review the key deliverables intended to describe operational problems related to metrics and benchmarks (work order turnaround time, PM completion, training, quarterly expenditures, and employee productivity), the approach and timelines.

Speaker(s): Rabeh Hijazi, PhD, CCE, CBET, Department of Veterans Affairs; Arif Subhan, MS, CCE, FACCE, AAMIF, VA Greater Los Angeles Healthcare System; Emily Sizemore, BS, VA Greater Los Angeles Healthcare System
3:00 PM-4:00 PM
BMET Internships: To Be There or on the Couch
Join the discussion on BMET internships. We surveyed student interns and their supervisors, as well as students taking a virtual course as an alternative to an in-person internship. We evaluated the benefits of the internship experience for both the student and the supervisor/site, the learning objectives and experiences that students and supervisors find most important, and ways in which these important learning objectives can be maintained in a virtual internship. We will discuss how the results of this study can be used to ensure that internships are worthwhile experiences for both students and supervisors.

Speaker(s): Joie Marhefka, PhD, Penn State New Kensington; Dalynn Park, AS, Pennsylvania State University
Cost Effective Strategies in Healthcare Technology Management Departments
Healthcare Technology Management departments (HTM) are asked to continue to cut costs and work with less to support daily operations. With increased budget constraints, HTM departments need to employ creative strategies, develop key indicators, with no impact to patient care and safety. Often, this requires a collaborative approach between diverse healthcare stakeholders. The presenters will address current initiatives at Huntington Hospital and engage audience in interactive dialogue to share ideas.

Speaker(s): Izabella Gieras, MS, CCE, FACCE, Huntington Hospital; Jenna Albro, Huntington Hospital; Roberto Torres, Jr., MBA, Cedars-Sinai
Harness the Power of Nature: How Enzymes Improve Instrument Cleaning
Effective cleaning of healthcare environments and surgical instruments is a critical part of preventing HAIs. Clinical soils are commonly found embedded deeply into hinges and hard-to-reach parts of reusable medical devices. Enzymatic detergents that specifically target clinical soils have been in use for decades and a number of studies have investigated their performance in medical device cleaning. One demonstrated improved performance in comparison with non-enzymatics, while another demonstrated an advantage over alkaline cleaners. Enzyme cleaners can enhance cleaning and safety in multiple healthcare applications—from bedside pre-cleaning to automatic washing—in a hospital's sterile processing department.

Speaker(s): John Howell, BS, Novozymes North America; James McVitty, Novozymes North America
Telehealth on a Shoe-string: Lessons from COVID-19
In responding to the novel coronavirus, ECRI's member hospitals had to come up with solutions for telehealth, fast. While some facilities turned to traditional turnkey remote patient monitoring providers, others saw great performance with simple, low-cost consumer devices paired with robust nursing outreach. We present examples of these build-your-own approaches to managing coronavirus patients safely at home, including a discussion of the technological, clinical, and financial aspects. Keep these examples in mind if your facility is considering remote patient monitoring.

Speaker(s): Erin Sparnon, Meng, ECRI; Priyanka Shah, MS, ECRI; Juuso Leinonen, BSE, ECRI
4:00 PM-5:00 PM
Use of Augmented Reality Optimizes HTM Staffing at Remote Locations
Many HTM departments spend hours traveling to outpatient clinics to resolve work orders. This is time intensive and resource inefficient since managers often choose to send senior staff to ensure problem resolution rather than entry level staff. HTM staff may have attempted zoom or skype calls but this is not a perfect fit. At our hospital, we use a software that is easy to use for both clinicians and HTM staff—providing remote support for urgent needs. Just a simple text provides the link to use a phone camera that allows HTM staff to remotely resolve issues.

Speaker(s): Arleen Thukral, CHTM, CCE, The Veterans Health Administration; Michael Price, The Veterans Health Administration
Collaboration is Key: Cybersecurity Challenges for Manufacturers and Hospitals
Medical devices present a unique cybersecurity challenge for hospitals. And cybersecurity risks present a unique challenge for medical device manufacturers. Both sets of these challenges arise, in part, because of the evolving threat landscape for medical devices and the need to manage new vulnerabilities over time. These challenges require careful coordination between medical device manufacturers and hospitals to identify and address these new threats. Regulators across the globe have provided actionable recommendations for managing this shared responsibility. This session will also review the unique technical challenges of managing medical device cybersecurity and offer an introduction to threat modeling.

Speaker(s): Michelle Jump, MS, MSRS, RAC, MedSec, LLC
COVID-19's Impact on the Future of Healthcare and HTM
The COVID-19 pandemic is having a drastic impact on the healthcare industry and on how healthcare technology management (HTM) services are performed. With an unpredictable future in sight, these impacts will have a lasting effect. This panel discussion of HTM experts from different hospitals and consulting organizations will share their experiences and insights into the COVID-19 effects observed and what the resulting long-term impacts will be.

Speaker(s): Don Morge, Sigma Health Consulting; Jessyka Wright, Crothall Healthcare Technology Solutions; Jennifer DeFrancesco, Crothall Healthcare
Leveraging Social Networks; Training within the Healthcare Space
With such a large age range in the workforce today, this program will review how learning has changed and how the traditional learning platforms of yesterday are not enough to keep the next generation engaged. The use of social media can be a tool to assist in education. This program will take the audience through the various platforms, their advantages and disadvantages, and how to develop a learning program using social media.

Speaker(s): Michele McKinley, LVN, CRCST, CIS, CHL, AGTS, ASQ CQM/OE, ASQ CQA, ASQ CSSYB, STERIS Corporation
11:30 AM-12:00 PM
HTM Efficiency Gains from Connected Asset Intelligence
Understanding where your assets are and the motion of connected devices and data has always been a challenge in healthcare. Asset awareness and trust is further amplified in increasingly virtualized delivery models. Technology is helping to bring additional insights that can then be used to create efficiencies in how assets are utilized, risk is managed, and purchasing is influenced. In this session you'll learn how HTM leaders can turn asset data and visibility into a valuable tool, while exploring new ideas for using this information in your organization.

Speaker(s): Carter Groome, MBA, CFCHE, CHISL, First Health Advisory
Meeting the COVID-19 Challenge: Innovation in Ventilation for Healthcare Institutions
While evidence around airborne transmission of SARS-Cov-2 (COVID-19) continues to evolve, there is no debate among the experts that better ventilation is needed to protect both patients and healthcare workers who are at greatest risk of contracting the most serious form of the disease. This presentation provides a brief update on airborne contamination risk in the wake of COVID-19, reviews the limitations of conventional ventilation, and introduces participants to the science of Temperature-controlled Air Flow, a novel technology that is rapidly gaining adoption in Europe. A video demonstration with CFD modeling will be presented.

Speaker(s): Peter Hojerback, Avidicare AB
2:00 PM-3:00 PM
Keys to Succession Planning in HTM
Effective succession planning for all positions within your department will help ensure continuity of high-level service and leadership year after year, as well as create maximum staff engagement and retention. This session will review: - the Succession Planning Guide created by the Healthcare Technology Leadership Committee; - the concepts that went into its development; - and real-life examples of how a career ladder and a comprehensive succession plan will take your team to another level.

Speaker(s): Danielle McGeary, MS, CHTM, PMP, AAMI; Al Gresch, Accruent Healthcare
Core Framework for Medical Device Cybersecurity in a Hospital
Hospital IT and CE staff around the country are struggling to wrap their arms around medical device cybersecurity. The field is vast and the lines between the medical device manufacturer and hospital staff is blurred. This session covers the major guidance for medical device cybersecurity and drills down to the core elements needed to establish a viable medical device cybersecurity program. This information can serve as a guide for health systems trying to determine what to do in this space. It can also provide a way for hospitals with existing medical device cybersecurity programs to gauge their progress.

Speaker(s): Ali Youssef, BEME, CISSP, HCISPP, PMP, CWNE, FHIMSS, CPHIMS, Henry Ford Health System; John Fowler, CISSSP, HCISPP, Henry Ford Health System
COVID-19, Developing a Plan Moving Forward
The pandemic has made us acutely aware that a new preparation plan is mandatory. This plan should include contingencies for lengthy closing and re-opening of peri-operative departments, including sterile processing. Critical strategies should be established and in place in advance of closings and openings to ensure that staff collaborates to maintain equipment and the environment. Key considerations should include the right staffing, as volume will fluctuate and issues regarding the environment and equipment will create challenges in safeguarding their operation.

Speaker(s): Susan Klacik, BS, CRCST, FCS, IAHCSMM; Erin Kyle, AORN
Digital Challenges to Digital Health
In the past few years, there has been increasing pressure and increasing progress made regarding digital health. Digital health has the potential to significantly impact the quality and efficiency of healthcare globally, in terms of providing personalized treatments, early detection of illnesses, and new models for providing care. However, there are challenges to digital health that need to be addressed. We will discuss these challenges and potential paths forward to advance safe and secure digital health applications.

Speaker(s): Pat Baird, BS, MBA, MS, Philips; Rob Turpin, British Standards Institute
3:00 PM-4:00 PM
#IFUcan: Advocating for Validated, Practical Medical Device Processing IFUs
#IFUcan is a voluntary group advocating for IFUs that equip reprocessing professionals with well-organized, well-written, easy-to-understand IFUs validated by an independent third-party laboratory—for every device in their healthcare facility. During the presentation, we will discuss the importance of validated IFUs for the effective processing of clinically used devices. The goal of this presentation is to bring together sterile processing professionals, medical device manufacturers, and regulators to work together to achieve the objectives set out by #IFUcan.

Speaker(s): Ralph Basile, MBA, Healthmark Industries Company, Inc.; Abed Moiduddin, Novo Surgical; James Schneiter, BS, MBA, America's MedSource, Inc.
How to Handle a Medical Device Incident—HTM Perspective
HTM professionals should be trained and ready to handle medical device incidents to ensure the safety of patients and staff. This tutorial will help the hospital HTM staff (Clinical Engineers and BMETs) to prepare to handle an incident, learn the do's and don'ts of an investigation, use of the MAUDE/MedSun database, and apply lessons learned to improve patient safety and clinical performance.

Speaker(s): Arif Subhan, MS, CCE, FACCE, AAMIF, VA Greater Los Angeles Healthcare System; Alan Lipschultz, CCE, PE, CSP, CPPS, FACCE, AAMIF, HealthCare Technology Consulting, LLC; Frank Painter, MS, CCE, FACCE, University of Connecticut
Implementing a New CMMS and Optimizing the One you Have-Lessons Learned
ISS Solutions provides HTM support for Geisinger and other healthcare clients throughout the U.S., managing over 180,000 assets. In November 2018, we transitioned to a new CMMS and have continued to optimize it since. This transition included establishment of test environments, a solid change management process, and written requirements for all new development. Careful consideration of customization versus configuration of the CMMS was important to ensure future supportability. During the second year of implementation, the focus has been utilizing the data for decision making by providing useful dashboards and enhancing analysis tools.

Speaker(s): Barbara Maguire, MS, MBA, CCE, CHTM, fACCE, ISS Solutions Geisinger; Mel Pfirman, AS, ITIL, ISS Solutions Geisinger; Heidi Horn, MA, AAMIF, Nuvolo
Telemedicine: Designing Telehealth Programs for Increased Patient Adoption
This session focuses on emerging doctoral research conducted at Geisinger Health System on patient adoption and utilization of telemedicine services. Join us as we discuss key drivers and factors that influence telemedicine services in a large rural health system in Northeastern Pennsylvania. Learn best practices for deploying telemedicine services such as: What factors drive adoption and how do they differ across population segments? What factors influence patient utilization of telemedicine services? How can organizations better design, deploy and support more effective telemedicine services for their patient population?

Speaker(s): Randy J. Stark, DBA, MBA, ISS Solutions, a Geisinger company
4:00 PM-5:00 PM
HTM Focused Leadership Development
Leadership has a direct impact on how healthcare technology management (HTM) professionals function. An HTM leader determines the values, cultures, change tolerance, and employee motivation among other aspects to keep the services up and running. HTM professionals have struggled with adapting to new changes and different leadership styles. This session demonstrates leadership styles as applicable to HTM and discusses scenarios that can create improvements in HTM departments. It also covers how a professional can develop and hone leadership skills as an existing leader, new leader, or someone interested in pursuing a leadership role.

Speaker(s): Priyanka Upendra, MS, CHTM, AAMIF
Cybersecurity in the Era of Telehealth, Wearables & HIoT (Healthcare Internet of Things)
The rapid digital transformation of healthcare has led to ever increasing levels of health data and connected devices—much of it now virtual with telehealth and wearables. How can healthcare leaders and vendors continue to drive improved patient outcomes without introducing cybersecurity, compliance, and patient safety risks? Join me and discover the growth of AI, ML, big data, medical and other HIoT devices including wearables, and consider the confidentiality, integrity and availability of PHI and other non-public data.

Speaker(s): Richard Staynings, MA, MS, Cylera; Benoit Desjardins, MD, PhD, FACR, FAHA, University of Pennsylvania
Pandemic Response: Design of Experiments, Qualification Testing, and Senior Leader Recommendations
UIHC Quality invites you to explore, learn, and replicate proactive pandemic response efforts. Join us in the breakdown of rapid-fire design of experiments, qualification testing, risk evaluation, capacity analysis, recommendations, and supportive documentation. We will share one organizations story and approach to meeting the needs of clinical teams and patients during a high stakes intense time period. Are you ready to be part of an innovative & compliant practice and meets demands that critical situations place on healthcare organizations? The process we demonstrate can be generalized for today and provide a framework for the future.

Speaker(s): Alisha Loy, BS, ICBB, CRCST, University of Iowa Hospitals & Clinics; Melissa Slaughter, ICGB, CRCST, University of Iowa Hospitals & Clinics; Linda Block, ICGB, University of Iowa Hospitals & Clinics
Preparing for the (R)Evolutionary Changes Coming to CE/HTM Education
Medical technology has moved from a collection of discrete devices to an increasingly sophisticated and integrated collection of systems of systems. Ensuring their safety, effectiveness, and productivity will require that new and existing CE/HTM professionals acquire significantly new and different knowledge, skills, and abilities (KSAs) in order to provide adequate support to these technologies. This panel session is led by a group of industry leaders and educators who will elaborate on the educational challenge facing CE/HTM professionals, the importance of adopting continuous education mindset, and on steps now being taken by educators (e.g., schools, AAMI, ACCE) for meeting this growing need.

Speaker(s): Axel Wirth, CPHIMS, CISSP, HCISSP, AAMIF, FHIMSS, MedCrypt; Stephen Grimes, FACCE, FHIMSS, FAIMSS, FAIMBE, AAMIF, Strategic Healthcare Technology Associates, LLC
The Internet of Medical Things (IoMT) Based Heat Stroke Management Systems for Workers in Hot Environments
Wet-bulb globe temperature (WBGT) is useful to know how people actually feel the actual heat, considering the ambient temperature and humidity, which is widely used as an index for heatstroke. However, because the WBGT is only valid in the area closed to the WBGT meter, the actual ambient heat should be different even in the same room according to the ventilation, clothes they are wearing and their body size. Especially in the case of workers in a hot environment, they feel quite different temperatures, even in the same factory. For example, the heat felt by workers near the well-ventilated area is completely different from that near boiler. Also, the same thing comes from the difference of weat permeability between normal and water-repellent work clothes. In order to improve the accuracy of WBGT to measure actual heat felt by workers in the different workspace and work clothes, we proposed a personal WBGT (pWBGT) index. We developed a wireless notification system that can wirelessly collects several kinds of measured data (pWBGT, heart rate and activity index) from each pWBGT meter equipped with the workers to make a notification by e-mail if heat stroke is detected.

Speaker(s): Takunori Shimazaki, Graduate School of Engineering, Osaka City University
11:30 AM-12:00 PM
How to Create Engaging and Effective Cybersecurity Employee Trainings
While most large organization provide some form of cybersecurity education to employees, that doesn't mean that they are providing 'good' cybersecurity training. In many cases this training is simply checking a box. Too often training is not engaging, role specific, and downright boring and unrelatable to an employee's current responsibilities. Poor training can actually lower an organization's cyber posture by reducing the number of cyber aware employees. In this talk we'll dive into the many facets of how to make engaging and effective cybersecurity training for your employees.

Speaker(s): Matthew McMahon, MA, HCISPP, Booz Allen, Salve Regina University
Efficiency in Field Repair/Support Via Live Video
Field repair can be more efficient with the use of secure live video technology along with field and technical support experience to expedite resolution of equipment issues. Attend this session, which will highlight technology capabilities coupled with example service scenarios.

Speaker(s): Wayne Werner, BSEE, Draeger, Inc.
Putting CMMS Repair Data to Good Use
The data we collect in work order histories is a valuable resource that tends to be underutilized. Analysis of repair histories can be used for: - Providing feedback to technicians who are the primary resource in order to enhance their workflow processes - Orient and train technicians who are not the primary resource for that equipment category, - Orient and train students and interns in the academic setting, - Planning repair strategies and staffing, - Managing cybersecurity and integration issues. Regular review of the work order data entry clean-up is key to being able to create useable information from the raw data.

Speaker(s): Michael Soltys, BE, MS, CCE, PennMedicine
2:00 PM-3:00 PM
Impact of Quality and Accreditation on Medical Equipment Donations
In 2010, the World Health Organization reported that 70% of donated medical devices did not function. Subsequent studies have estimated up to 96% of medical equipment in low resource countries is out of service. These studies and advocacy by donation recipients have challenged the donor community to either improve or stop donations. This presentation will chronicle the development and impact of quality standards from WHO and formal accreditation of medical equipment donors. Medical equipment donation standards including contextual assessment, equipment preparation and on-boarding will be discussed. A case study demonstrating the application of standards in donation and biomedical consultation will be presented.

Speaker(s): Ratish Kumar Mohan, MS, Hospital Sisters Mission Outreach; Georgia Winson, MS, Hospital Sisters Mission Outrach
Lessons Learned: Sudden Loss of Patient Monitoring Network
Biomed phones started ringing from almost all-critical care areas. The common issue reported is 'Communication loss' on multiple patient monitors. Clinical leadership decided to increase the nurses until hospital leadership could trust the stability of the patient monitoring network. What caused a sleepless night for hospital leaders turned out to be an innocent mistake. One wrong cable connection by staff in an isolated patient room. I will share in detail my newfound respect for the Physical Layer, the lessons learned, and the controls put in place, so that this Never Event does not happen again.

Speaker(s): Rehman Syed, Nihon Kohden; Victor Boyd, Nihon Kohden
Real-Time Location (RTLS) of Devices & Improved Patient Outcomes
Join this session for an explanation of clinical applications and multiple success stories. Learn from RTLS deployments and results from the following eight healthcare systems: Wake Forest Baptist Health; Adventist Health White Memorial; Texas Health Presbyterian Dallas Hospital; CHRISTUS Santa Rosa Hospital; Oregon Medical Group; Mission Hospital; Piedmont Healthcare; and Emory Decatur Hospital. Discussion will focus on use cases and results.

Speaker(s): Dave Wiedman, Vizzia Technologies
Relaying Non-Integrated Clinical Alarms During a Pandemic
During the rise of COVID-19, healthcare facilities were forced to use ventilators that didn't integrate with their centralized alarm systems. During a crisis of high patient volumes and staffing shortages, a centralized alarm relay system is critical to patient safety. Learn from the story of Massachusetts General Hospital's response to the unexpected rollout of new ventilators that didn't integrate with the existing alarm-relay infrastructure. This is the story of relaying ventilator alarms beyond the closed doors of a patient room, when resources are limited, and time is of the essence.

Speaker(s): Jake Nazarian, MS, Massachusetts General Hospital; Natalia Tabares, MS, Massachusetts General Hospital
3:00 PM-4:00 PM
Medical Device Cybersecurity— The First Mile Problem
The healthcare community has made progress in bringing awareness to medical device cyber risks, as evidenced by the nearly 400% year over year increase in vulnerability disclosures since the FDA post-market guidance. However, managing and mitigating vulnerabilities has been burdensome and slow as it mostly relies on manual processes. This session will explore the need of going upstream in the supply chain and building proactive security into devices starting with the design phase. If this methodology is applied across the value chain, it could reduce total costs, improve cybersecurity, and alleviate the burden carried by healthcare delivery organizations, doctors, and patients.

Speaker(s): Axel Wirth, CPHIMS, CISSP, HCISPP, AAMIF, FHIMSS, MedCrypt; Vidya Murthy, MBA, MedCrypt
Quality Together: A Team & Individual Professional Development Guide
Tired of 'Livin' On a Prayer*' UIHC says 'We'll make it I swear!*' Check out our guide in the professional development of teams. Any organization can harness the power of vision, goals, training, and leadership using this transferable model. Leveraging a planned approach to concept introduction with targeted formalized team-based training and sound individualized support is the foundation and framework for amazing outcomes. Leading the team and managing the work partnered with clear cascaded goals and continuous learning supports individuals and the team to exceed expectations. 'We'll Give It a Shot!*'-We are Quality Together!*Bonjovi

Speaker(s): Alisha Loy, BS, ICBB, CRCST, University of Iowa Hospitals & Clinics; Wali Parks, ICGB, CRCST, University of Iowa Hospitals & Clinics; Cassie Bonilla, CRCST, University of Iowa Hspitals & Clinics
ST79: New Devices, New Assembly, New Standard
Medical instrument preparation in healthcare facilities is becoming exponentially complex as the new device designs are increasingly more intricate and sophisticated. In response to this challenge, a new amendment has been added to the ANSI/AAMI ST79, Comprehensive Guide to Steam Sterilization and Sterility Assurance in Healthcare Facilities standard, providing guidance during the inspection phases of assembly. This presentation takes the audience through effective medical device processing, blending the fundamental procedures that have been in the standard ST79 steam sterilization standard since 2017 with new, enhanced measures, thereby producing high-quality medical device preparation in today's healthcare facilities.

Speaker(s): Susan Klacik, BS, CRCST, FCS, IAHCSMM
Update on Device Servicing Access Issues and Initiatives
During the past year, a Medical Device Servicing Community has been formed as a forum for issues of industry concern. Federal right to repair legislation have been filed in the U.S. Senate and U.S. House of Representatives. State initiatives are on the ballot in several states, which would allow trained repair technicians to acquire service access information. Healthcare organizations' resources have been strained as the healthcare system grapples with the pandemic. A panel of industry thought leaders will discuss the current situation from a perspective of patient safety, collaboration, and cost containment.

Speaker(s): Robert Kerwin, Esq, IAMERS; Samantha Jacques, PhD, FACHE, McLaren Health Care; Stephen Grimes, FACCE, FHIMSS, FAIMBE, AAMIF, Strategic Healthcare Technology Associates, LLC
4:00 PM-5:00 PM
Burnout Proof Your Healthcare Technology Career
Individuals are burning out at alarming rates. People feel constant demand to deliver, so they're either burning out or they're leaving their jobs, due to high stress and burnout. With COVID-19, this is becoming more prevalent and amplified, due to all the demands from working from home (WFH). During this talk, you will learn about the best techniques you can use to immediately reduce stress and burnout you're facing in your organization, and within yourself! You'll learn key takeaways on what burnout is so you can quickly identify it in your life. Next you'll learn how people become burned out.

Speaker(s): Michael Levitt, Breakfast Leadership, Inc.
Effectively Manage the Risks of Your Medical and IoT Devices
Just 2 years ago "visibility" meant IoT asset discovery and identification. A year later it meant IoT and IoMT asset discovery, identification, and some limited device profiling. Solution market leaders now compete along very different lines, especially those dedicated to healthcare. Because current connected asset data capture capabilities often exceed the health system's expectations of what's possible, this webinar will detail the current state of the art in clinical network visibility and the resulting sea change.

Speaker(s): Thomas Finn, Medigate; Robert Swaskoski, Heritage Valley Health System, Inc.
Improvement Initiative to Ensure Quality Instrumentation in the OR
To improve the quality of surgical instruments received in the OR, the SPD and OR leaders developed an OR Case Sign-Out form to capture defects during the case. The data were triaged and assigned to specific departments for root cause analysis. The SPD improvements resulted in a 56% improvement in 'Non-Sterile' Defects and the most significant 'Sterile' Defect, 'breach of soft instrument wrap,' dropped from 8 occurrences (at baseline) to 1. This presentation describes the interventions taken to address the highest occurring defects.

Speaker(s): Renda Palo, MBA, Seattle Children's Hospital; Qran Dulaney Bumpers, Seattle Children's Hospital
VA New York Harbor HTM Response to COVID-19
VA NYHHS HTM department had a unique experience with COVID-19 response as the national epicenter of the pandemic. We had to develop creative solutions and go beyond department limitations to continue to provide services. These creative solutions include virtual vendor demonstrations and training sessions, conversion of ARK system to a CIS interface to expand ICU capacity, 3D print of various parts and PPE. Almost 40% of HTM staff were unable to work due to COVID-19 circumstances. Keeping up with over 500 incoming inspections, PM workload, and other COVID-19 issues challenged the HTM department to exceed expectations despite limited resources.

Speaker(s): Alan Liu, BA, VHA New York Harbor Healthcare System; Irina Belets, MS, VHA New York Harbor Healthcare System
11:30 AM-12:00 PM
The Business Case for Driving Diversity and Inclusion into HTM
HTM is at a crossroads; in the next few years 50% of the workforce will be retiring. The workforce is a multi-faceted universe of diversity; race, gender, age, veteran status, sexual orientation, religious background, age—even thought patterns and preferred social interaction models. As the country and social norms change and are considered and discussed in the public arena, it seems appropriate to have the discussion around what HTM should be considering when it comes to equity, diversity and inclusion. When hiring decisions are made, is there a business argument for replacing talent with a more diverse group of professionals?

Speaker(s): Mike Powers, MBA, CHTM, CDP, CMDA, Intermountain Healthcare
Threat Modeling and PenTesting: Options, Best Practices, and Regulations
When it comes to cybersecurity, there are many options—so how to do it right? It's a known fact that performing a threat model and penetration test on a medical device is a basic step in security risk management. If you decide 'Let's threat model and Pentest!', you may find yourself overwhelmed with options. What type of threat model? What methodology? How to incorporate safety? How to score risk? Acceptability? What type of penetration test? When to pentest? How often to retest? What do regulators need? This presentation will walk through all the complex options a manufacturer will encounter while undertaking these key cybersecurity activities.

Speaker(s): Charles Parker, MedSec
Thank you AAMI Exchange 2021 Sponsors
Platinum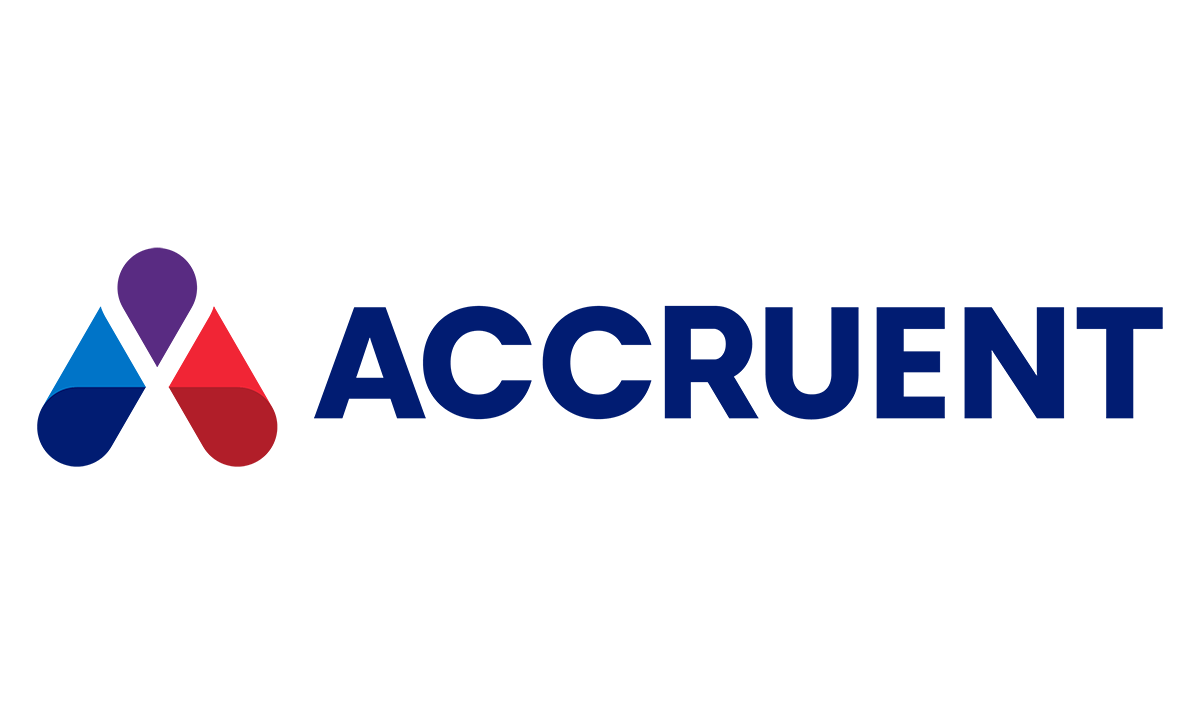 Gold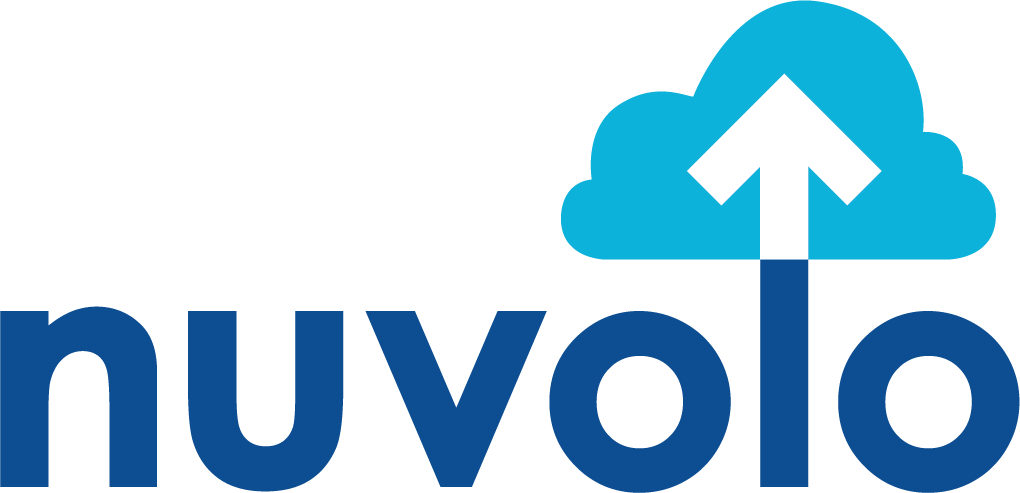 Silver