We Can't Wait to See You at AAMI Exchange 2021
June 4–7, 2021 | Charlotte, NC
In times of crisis, our communities are a needed source of strength, solidarity, and rejuvenation—only together can we pave the way forward. The AAMI community will come together again next June at AAMI Exchange 2021, an opportunity to connect with colleagues new and old, share stories of how healthcare technology is evolving, to power emerging innovations, and to refine our norms as an industry to adapt to a changing world.
AAMI Exchange 2021 will be a new kind of conference experience, and we hope you'll join us!
COVID-19 Safety at #Exchange2021
Thank you for supporting AAMI as we continue to plan AAMI Exchange 2021 through uncertain times. While we remain optimistic and would like to return safely to meeting in-person, the health and safety of all who attend is our top priority. As we explore what it will mean to hold an in-person event, AAMI will continue to place high importance on providing measures that will ensure optimal health and adhere to sanitary guidelines.
We are also exploring options to facilitate a hybrid meeting that includes in-person as well as virtual components, with contingency plans being made if the annual meeting must be held fully virtual.
We will continue to monitor the ongoing COVID-19 pandemic at both the global and local levels and follow recommendations from the local public health department, Centers for Disease Control & Prevention (CDC), World Health Organization (WHO), Visit Charlotte Visitors and Convention Bureau, Charlotte Convention Center, Westin Charlotte, as well as the overflow hotels within the official Exchange hotel blocks.
Please see our resources below for additional information. Ongoing updates on the AAMI Exchange 2021 will be posted here, including a decision to hold the conference as an in-person event, a hybrid event or fully virtual.
RESOURCES

Health and Safety Procedures from Visit Charlotte Convention & Visitors Bureau

Charlotte Convention Center

The Westin Charlotte Hotel

Charlotte Destination Experience
Centers for Disease Control and Prevention

National Institutes of Health

World Health Organization

North Carolina Department of Health and Human Services

State of North Carolina
Housing & Registration are Now Open!
New To AAMI Exchange?
The AAMI Exchange is the premier health technology event bringing together the entire community of AAMI stakeholders—biomedical and clinical engineers, technicians, cybersecurity and sterilization experts, hospital administrators and managers, and the industry's leading service and solution providers. The AAMI Exchange provides a forum for broad conversations among these stakeholders on the ever-changing industry of medical technology.
Who Should Attend?
Our attendees include a wide variety of professional levels, and even students, working and learning in the health technology field. Our education sessions are led by recognized experts in their fields. We also hold sessions focused on entrepreneurs looking to launch new products or businesses. Decisionmakers and managers take advantage of our exhibitor engagement opportunities and network building events.
What to Expect
We promise to:
Deliver new opportunities to exchange ideas, expand networks, and experience new technologies to empower professionals around the world—now and into the future.
Engage attendees with innovative learning. The 2021 education program will deliver an immersive and interactive learning environment for professionals of all experience levels. The program will deliver tracks on cybersecurity, sterilization, global perspectives, HTM and more. The exhibit hall will showcase new and emerging products and technologies, an IoTXperience, and virtual reality theater. In addition, the networking events will facilitate relationship building and the sharing of best practices with peers from across the world.
Confirm AAMI's focus on year-round excellence and reinvestment in the health technology profession in the form of professional development, certification, peer-to-peer communities, and development of standards, white papers, and best practices.
Questions?
Email the AAMI Exchange staff at exchange@aami.org
Thank you AAMI Exchange 2021 Sponsors
Silver Level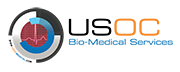 Bronze Level