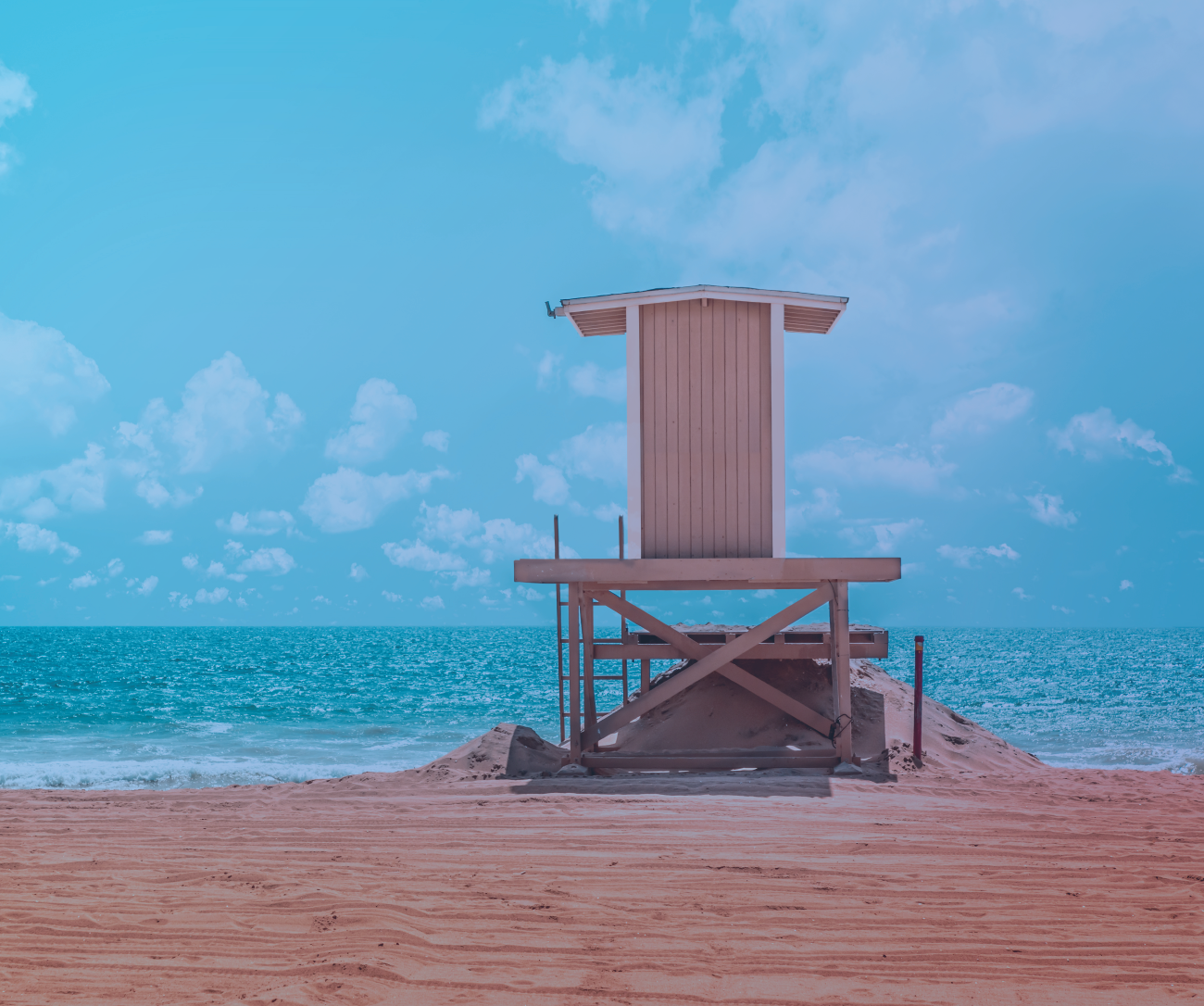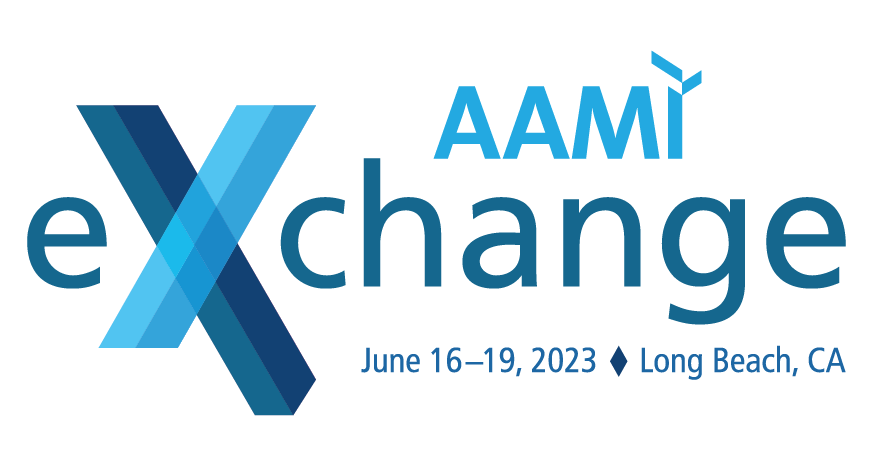 Plan Your Trip: Explore the San Antonio River Walk
Arneson River Theatre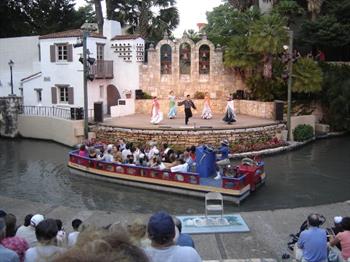 Take in an outdoor dance or musical performance at . This historic open-air venue, located on the north side of the river, was built between 1939 and 1941 by the government's Works Progress Administration. Today, it's just a great place to catch a show, from folk music to opera.
Bilestone, CC BY-SA 4.0, via Wikimedia Commons


Aztec on the River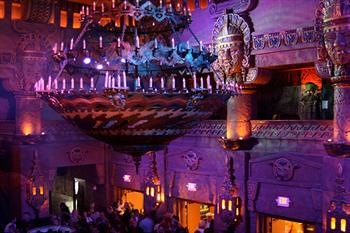 Charou at the English Wikipedia
, CC BY-SA 3.0, via Wikimedia Commons
Check out the Aztec Theatre, the second-most popular attraction in Texas (behind the Alamo). Built in 1926, the theater was one of the lavish motion picture palaces built during America's economic boom. Today, the Aztec is listed in the National Register of Historic Places, with lavishly restored columns, sculptures and murals.
La Villita Historic Arts Village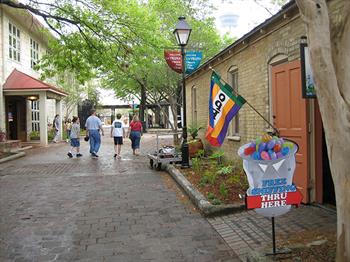 Soak up the history of the city with a trip to San Antonio's very first neighborhood. Located on the south bank of the River Walk, the streets of La Villita are lined with art galleries, restaurants and shops selling jewelry, imported Mexican folk art and more.

Love Lock Bridge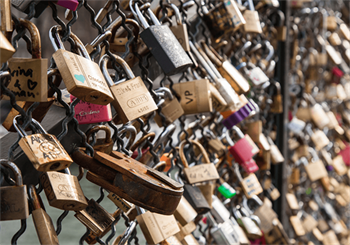 Adopted from the now defunct Paris landmark, San Antonians and visitors alike can attach padlocks written with sentimental messages to their lovebirds to a fence. Just above the River Walk, you can see the bridge along the fence outside of the Bexar County Courthouse Wedding Chapel.
Casa Rio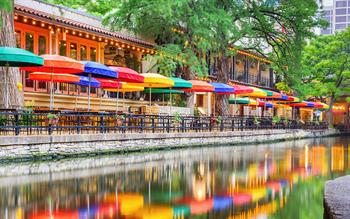 Enjoy riverside dining at Casa Rio. A fixture of the River Walk since 1946, this Mexican restaurant offers a solid lineup of tortillas, tacos... and trivia: Did you know that while filming The Getaway in 1972, Steve McQueen and Ali McGraw dined here? Oh, and the restaurant sits on land first granted title in 1777 by the King of Spain.
Mokara Spa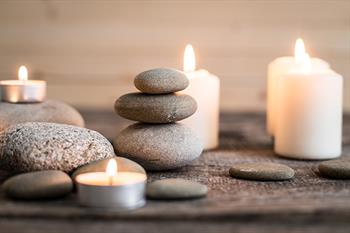 Indulge in a relaxing treatment at Mokara Spa. Located inside the Mokara San Antonio hotel on the River Walk, this 17,000-square-foot spa features whirlpools, steam rooms, saunas and an outdoor poolside cafe where you can take in rooftop views of the city.

Hotels Near San Antonio River Walk
After a day spent enjoying the San Antonio River Walk, you won't have to go far for comfortable accommodations. Check out the top hotels near the River Walk and the amenities they have to offer—curated by The Travel Channel.

Source: https://www.travelchannel.com/destinations/us/tx/san-antonio/photos/hotels-near-san-antonio-river-walk