Current and Past Award Recipients
Each year the AAMI Foundation confers four awards.
The Laufman-Greatbatch Award 
The AAMI Foundation & Institute for Technology in Health Care Clinical Solution Award 
The AAMI Foundation & ACCE's Robert L. Morris Humanitarian Award 
The AAMI Foundation & TRIMEDX John D. Hughes Iconoclast Award 
Read more about our award recipients below.
The AAMI Foundation's Laufman-Greatbatch Award 
2020 Recipient
Michael H. Scholla, PhD, retired global director, regulatory standards, at DuPont Medical Packaging in Elkton, MD 
Organizing Audible Alarm Sounds in the Hospital: A Card Sorting Study
Scholla has contributed to the global development of state-of-the-art sterile packaging practices and to the protection of patients who rely on sterile medical devices. He served as a convener of ISO TC198/WG 7 and head of the U.S. delegation in international meetings of ISO TC198. He is well known for his collaborative approach and ability to achieve consensus in standards development. Scholla is also recognized for his work promoting the adoption of ISO 11607, the internationally accepted standard for medical packaging—one of the best-known standards in the medical device industry. 
Theirry Wagner, global director, regulatory & standards at DuPont, said "I consider Scholla a true industry giant in his field. The way he led his group during his long tenure at DuPont is outstanding. There is nobody in the medical packaging industry that doesn't know him for his great expertise, knowledge of the medical packaging industry, and memory for historic developments." 
Previous Recipients
2019 – Lawana Bryan, Carol Means, Tim Rausch, Tina Hayes, Penny Robertson, and Christina Van Den Handel, Northeast Georgia Health System 
2018 – Lauren C. Thompson, PhD  
2017 – Victoria Hitchins, PhD  
2016 – Ary L. Goldberger, MD; Roger G. Mark, MD, PhD; and George Moody  
2015 – Masakazu Tsuzuki, MD, PhD
View More
2014 – Matthew B. Weinger, MD  
2013 – Carl Bruch, PhD   2012 – David Bates  
2011 – Timothy Vanderveen, PharmD  
2010 – Neal E. Fearnot, PhD  
2009 – Forrest M. Bird, MD  
2008 – Jack Harrington  
2007 – Willis A. Tacker, Jr., MD, PhD  
2006 – Nathaniel Sims, MD  
2005 – Maynard Ramsey, III, MD, PhD  
2004 – Dr. George J. Magovern, Sr., MD  
2003 – David Hood, Steve Alexander, Matthew Hanson, Todd Kneale, and Terry Domae  
2002 – David E. Flinchbaugh, PhD, PE  
2001 – Huntly D. Millar  
2000 – Thomas Fogarty, MD  
1999 – Adrian Kantrowitz, MD  
1998 – Earl E. Bakken  
1997 – Alan  Berson, PhD  
1996 – John G. Webster, PhD  
1995 – John Watson, PhD  
1994 – Robert Arzbaecher, PhD  
1993 – Craig J. Hartley, PhD  
1992 – Otto Herbert Schmitt, PhD  
1991 – Allen Latham, Jr.  
1989 – Paul C. Lauterbur, PhD  
1988 – Michel Mirowski, MD  
1987 – Leslie A. Geddes, ME, PhD  
1985 – Dwight E. Harken, MD  
1984 – Clarence Dennis  
1983 – Charles A. Mistretta, PhD  
1982 – Wilson Greatbatch, PE  
1981 – Reginald C. Eggleton  
1980 – Martin H. Wilcox  
1979 – Norman J. Holter, DSc  
1978 – Godfrey N. Hounsfield  
1977 – Willem Johan Kolff, MD, PhD  
1976 – Robert F. Rushmer, MD  
1975 – Barouh V. Berkovits  
The AAMI Foundation's Clinical Solution Award 
2020 Recipient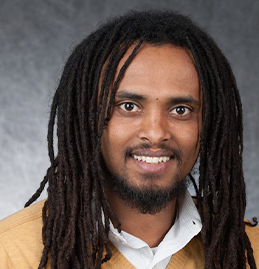 Samuel Gurmu engineered a clinical morbidity platform for the University of Maryland Medical Center to ensure rapid and reliable communication between the neonatal intensive care unit and the labor and delivery unit.  
This led to demonstrable improvements in healthcare delivery and is now being adopted across the hospital. Gurmu published his solution in the American Journal of Medical Quality.
"I am incredibly honored to be chosen for this award and am glad to see an institution such as AAMI encouraging the healthcare workforce to improve quality of care," said Gurmu. "Ultimately, this award recognizes our team for striving to serve patients to the best of our ability."   
Previous Recipients
2019 – JoAnne Phillips, DNP, RN, CNS, CPPS 
2018 – Bebbe Healthcare Multidisciplinary Team  
2017 – Regenstrief National Center for Medical Device Informatics (REMEDI) Infusion Pump Collaborative Project Team  
2016 – James Piepenbrink  
2015 – Texas Children's Hospital Alarm Management Team  
View More
2014 – Robert D. Butterfield  
2013 – Lancaster General Hospital and Hospira  
2013 – Monitor Research Team, Children's National Medical Center  
2011 – James P. Welch and George T. Blike, MD  
2010 – Elliot B. Sloane, PhD, CCE, FHIMSS  
2009 – Julian M. Goldman, MD  
2006 – Thomas M. Judd, CCE  
2005 – Antonio Hernandez  
The AAMI Foundation & ACCE's Robert L. Morris Humanitarian Award
2020 Recipient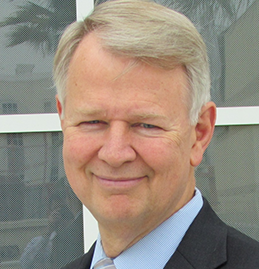 Frank Painter, retired clinical engineering internship program director & adjunct professor, biomedical engineering graduate program, Department of Electrical & Computer Engineering at the University of Connecticut in Storr, CT
Painter reflects the spirit of Robert L. Morris' vision and the necessary elements of making that vision a reality. His dedication to the healthcare technology management (HTM) profession is evident through his educational and humanitarian work spanning decades for various organizations including ACCE, the World Health Organization, International Aid, and more. He established the only master's degree in clinical engineering in the United States at the University of Connecticut and revived clinical engineering credentialing programs that have been duplicated in Canada, Mexico, and China. Throughout his career, Painter has promoted and facilitated continuing education by developing, teaching, and mentoring locally and globally. 
"I am honored to be given this award. I was a friend and colleague of Bob Morris and spent many weeks working alongside him in international volunteer work," said Painter. "I learned Bob's enthusiasm and dedication to teaching others and have done my best to be as giving as possible in both my professional and personal life."
Previous Recipients
2019 – William Gentles, PhD, CCE 
2018 – Robert M.S. Dickinson  
2017 – Adriana Velazquez Berumen  
2016 – Roy Morris, CBET  
2015 – Robyn W. Frick, CCE  
View More
2014 – Ismael Cordero  
2013 – Edward P. Myers, Jr.  
2012 – Billy Teninty, CBET  
2011 – James Wear, PhD  
2010 – Thomas Judd, MS, CCE  
2010 – Brad Carrott  
2009 – J. Tobey Clark, CCE  
2008 – Yadin David, EdD, CCE, PE, HCSP  
2007 – Louis W. Schonder, CBET  
2006 – Robert Pagett  
2005 – David Harrington  
2004 – Alfred Jakniunas  
2003 – George I. Johnston, CCE  
2002 – Herman R. Weed, PE  
2001 – Robert Morris, CCE, PE    
The AAMI Foundation & TRIMEDX John D. Hughes Iconoclast Award
2020 Recipient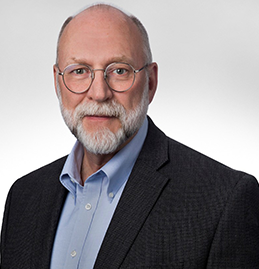 George Mills, director of operations at Jones Lang & LaSalle in Plainfield, IL 
Throughout his career, Mills has tirelessly championed HTM professionals. During his 14 years with The Joint Commission (TJC), he helped to revise and enhance accreditation standards that improved technology management in healthcare organizations.
While working at the Centers for Medicare & Medicaid Services (CMS), he demonstrated the value of HTM services, and the field's commitment to patient safety. According to his colleagues, the work Mills did to encourage CMS to accept alternative maintenance programs has likely saved 12 million work hours and $413 million in service expenses nationwide. His leadership in improving clinical alarms management has probably saved dozens if not hundreds of patient lives.
"This award is personal to me and means a great deal," said Mills. "John Hughes, who the award was named for, had a passion for making medical technology safer and had that great wit that was so evident at the Technical Iconoclast sessions at the AAMI annual meetings. To be awarded this and all it represents is very humbling to me." 
Previous Recipients
2019 – Binseng Wang